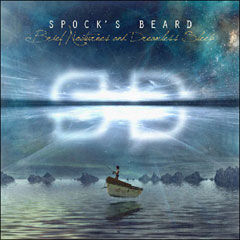 Spock's beard have always been somewhat of an enigma to me. As a band they have always impressed me by keeping well within the prog idiom without attempting to be British as some American prog bands do and suffer as a consequence. spock's Beard are a band rich in their own heritage and have an great identity no matter who is at the wheel. Brief Nocturnes And Dreamless Sleep is the bands eleventh studio album and follow's the aptly titles X. As much as i enjoyed their previous work and personnel changes i have to inform all that in my view the present incarnation is without doubt my favourite. Whilst i fully appreciate the genius of Neil l Morse and Nick De Vigilio i simply love what Ted Leonard has brought to the table. It's always good to have a fresh dynamic brought to a bands flavour and brand and i think Spock's have played their joker with this album.
The artwork and booklet are to Spock's usual very high standard. Though i have to admit that resolution of the front cover isn't as sharp as it could be. Putting the disc into the player felt like it should suck me into the machine such was the energy demonstrated at their most recent gig that i attended. As the first few bars of Hiding Out rang out across the room i knew that i was in for a treat. I wasn't disappointed. Ryo Okumoto's piano soon gives way to a powerhouse of a soundstage filled with high octave and driving guitar and bass. It must be said that from the outset Jimmy Keegan's drums are nothing short of inspirational. In fact Dave Meros and Jimmy Keegan have my vote as one of the best rhythm sections in Prog. The seat of the pants ride through this song continues into rollercoaster I Know Your Secret which gets dangerously close to a metal sound ( a phrase i despise) though i would much prefer to call adrenaline driven prog. Dave Meros bass gives this song a wonderful growl and showcases Ted Leonard's voice both bitter and sweet, stirring stuff!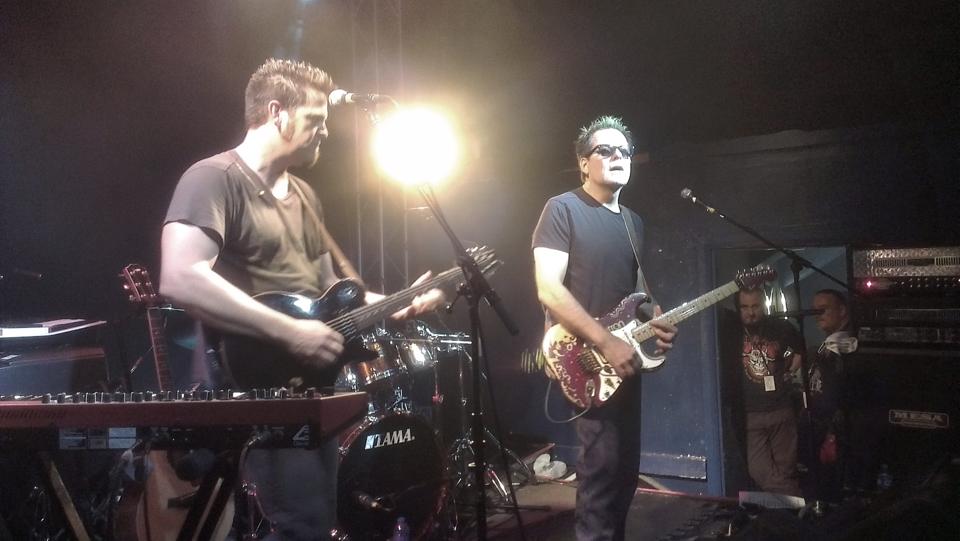 A Treasure Abandoned finds Ryo in Mellotron mode. Great strawberry fields flute, strings and chorale, absolutely wonderful. This song is on a grander scale than some of the others, though it doesen't slow down for a second. I was asked what Spock's Beard sounded like recently and my reply was many fold, however, my view and description i gave of the present Spock's Beard was The Eagles meet Led Zeppelin with a nuclear powered keyboard player and this track demonstrates all of those elements. Coming further earthward is Submerged taking on a more soft rock mantel. written by newbie Ted Leonard this rearranged Enchant composition has some very interesting synth-guitar by Alan Morse here as there is elsewhere throughout the album. I think that alan Morse really has come into his own on this album and seems to have been unleashed. This traditional Prog approach is followed by yet another Led Zep-like stomp with some Gentle Giant vocal arrangements in Aftrthoughts which bops along quite nicely. Co-written with ex band mate Neal Morse it does lend more to the bands older sound.
For me though, the best song on the album by a th0usand miles is Something Very Strange. It is no wonder that the band have decided to use this as their opener on the Nocturnes tour.b This really is what modern Prog is about. dave Meros bass guitar can pin your feet to the floor and Ryo's keyboards are to die for. Yes folks has been nominated the Progmeister's favourite Spock's track! Rousing, action packed adrenaline Prog at it's best. It would be worth buying this album for this track alone. A very hard act t follow, though the grand finale is just that in the excellent Waiting For Me. This see's the band in a more Yes influanced mood though i would have to admit that i actually prefer the depth of Dave Meros bass than the the treble edged Rick sound of Mr Squire. alan Morses blues offering superbly backed by a solid Hammond sound is absolutely wicked.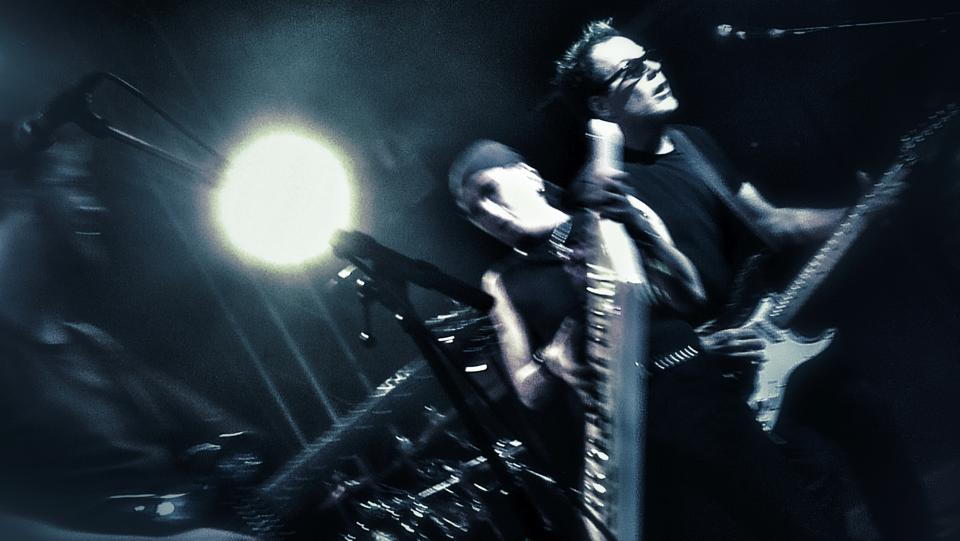 Of the songs on the bonus disk Down a Burning Road stands out from the others by a mile. yet again, i keep getting flavours of The Eagles. Whilst i found songs like Wish I Were Here sounded very experimental. It did include some fabulous analogue keyboard sounds (Mellotron, ARP Pro-Soloist) and a striking resemblance to the Beatles Tomorrow Never Knows. Strange because i honestly feel that the band shed their Beatles pastiche penchant on the main body of the album. Good fun though.The remix of Something Very Strange is most enjoyable though not as awe inspiring as the version on the actual album. Postcards From Perdition rounds off a very worthy bonus disc indeed.
I am more than pleased with my personal copy as it was given to me by Ryo Okumoto himself and now a coveted possession. However, i think a copy on vinyl is a must! This is for me the best post Neal Morse spock's album yet and fast becoming my all time favourite Spock's Beard venture. Miss this one at your peril.