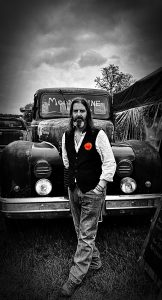 2023 has been a somewhat bizarre year thus far. The phrase life gets in the way is a phrase I seem to be using more and more as the years go by. As I steam ferociously towards my retirement I am constantly informed by friends and colleagues that I need to have a plan. This was reiterated recently by my good friend glacier bass player Bob Mulvey. Bob's advice was to have a plan before anyone else has one for me, duly noted Bob. I am so looking forwards to being allowed more time to apportion more of my days to one of the most important things in my life aside my closest family and friends, MUSIC! Personal battles over the past few years preventing me from attending gigs and travelling I am working very hard to overcome in preparation for my autumn years which I feel are going to be my best years. I want to eliminate the phrase "life gets in the way" from my vocabulary. So many things in 2023 keep reminding me of this philosophy not least the loss of my friend Chris Mills. Chris was a family friend and someone I have known since childhood. Why would I mention Chris here in a blog about Prog rock and all things related? Well, If it were not for Chris I would never have developed the passion/obsession I have for music. Chris was best described as "off the wall" with a strange and unique take on life. He taught me so much about so many things I will be for ever in his debt. Some time around 1969 whn I was ten years old Chris gave me my first LP. It was Piper At The Gates Of Dawn by Pink Floyd.
Chris must have bought it new and was not enchanted by it so passed it on to me. I immediately painted the rear of the album with brown Humbrol paint. I was as disenchanted as a ten year old as Chris was at seventeen.I traveled far and wide with Chris on his trusty Suzuki 500 motorbike my favourite memory being my first ever visit to Brimham rocks in Yorkshire. I will forever flay myself with a length of hemp for losing touch with Chris and learning of his untimely passing via an email from an old friend. This makes me appreciate fully the few people left in my life I cherish and hold dear. RIP Christopher Mills my dear boy.
Speaking of old friends. My old school friend Paul Rogers (no relation) got in touch with me and ask if I wanted to attend a Lifesigns gig up in Newcastle. Of course I said yes and I'm glad I did. What a tremendous evening! Four excellent musicians playing excellent music as well as meeting some stalwarts of the prog community I hadn't seen for many years.
Spring forwards a few months and a similar happening when I attended along with my honcho Johnny Blakey most excellent gig performed by Karnataka in Darlington. There I bumped into my friend Emma Roebuck who is basically a walking musical encyclopaedia. It was great to catch up with her and put the world to rights. Good too to chat with Luke Machin and Rob Wilsher of Karnataka. It had been some years since I last had a chat with Luke and it was refreshing to find that being one of the most highly regarded guitar players on the Prog scene hasn't changed him in any way. Luke is still a nice approachable guy.
As the year thunders on to its close I still have some treats in store as I have ReGenesis on their farewell tour and enjoy a trip to deepest south Wales to visit my old friend Caron Jones. Whilst I am not looking forwards to the six hour drive I am looking forwards to sharing some great music with him on what is without doubt the most impressive Hi-fi system I have ever heard (pictures at 11 as they say). All in all 2023 is shaping up up to being a great music year for me which started with Winter's End festival watching bands like The Tangent and RPWL and has been a steady trickle of excellent gigs, China Crisis up there with the best of them. There has been some great new discoveries too. Husband and wife duo being one of them. I was hoping to attend a gig in the North East though sadly it was cancelled only days before it was to take place. I'll be keeping my eyes on this duo though. Sadly i was unable to attend Summer's End in Chepstow due to other commitments, though i hope that Johnny Blakey and i will be at Winter's End next year.l  As winter approaches and the ills of the world intensify my plan is to immerse myself in music as this therapy is the perfect panacea and always works for me. Time to start planning for 2024 good people of Progfordshire. Laters!