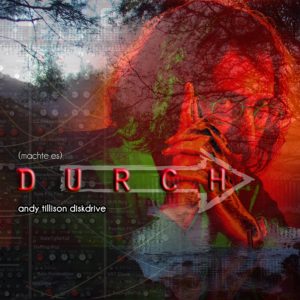 2015 was a very difficult year for Andy Tillison having suffered a heart attack and all that goes with it. However, being as determined as he is Andy set about writing and recording another album under his Diskdrive moniker. These albums are very personal and very much solo projects allowing Andy to indulge himself his multiple musical pleasures often or not fully realised within the various parameters of The Tangent. Whilst recuperating from his ordeal Andy's hands appear to have not fallen idle for one second. This is celebrated in the title of the resulting album Machte Es Durch  which i believe is a German phrase for "made it through". Well he certainly did and then some. This album isn't for purists of any one genre instead an involving journey exploiting the keyboard and electronic skills of the creator. Consisting of only three tracks Machte Es Durch, In Pursuit Of Oil and From The Steppes Of Central Asia many may think of it as an EP or a mini album? Don't be fooled as all of the pieces are fairly lengthy yet of very high quality.
Getting on with business from the off with title track and likely as not the most Prog like piece on the whole album Machte Des Durch Andy Tillison throws out some amazing Hammond breaks keeping the foot tapping throughout slowing down only to play some gentle piano and guitar samples allowing time for the listener to catch their breath. Machte Es Durch growls deeply from time to time yet weaves beautifully along regaining momentum following each lull.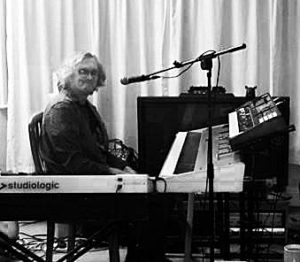 At first i was a little put off by the protracted opening of In Pursuit Of Oil. This was i fear down to my own impatience wishing the piece to move on a little quicker. Not a trap to fall into i hasten to add as once in a more receptive mood i discivered that the whole message of In Pursuit Of Oil needs to be absorbed by the scene setting samples and atmosphere which would not sound out of place on any Edgar Froese / Tangerine Dream composition. At around seven minutes into the piece some serious low frequency notes move across the floor towards you to fully capture your attention. Being the only track on the album with any vocal content the piece fails not one second to hammer home the powerful message albeit in a very low key singing wise. In Pursuit of Oil encapsulates many and atmospheres melding beautifully together from Hammond driven Jazz motif's to profoundly Electronic and even a hint of House.
The style and Moog sounds opening the final opus From The Steppes Of Central Asia reminds me very much of Manfred Mann which sits well with me as i am a huge fan. There are many jazz moves throughout the piece courtesy of Andy's original Hammond organ which i thought reminiscent of classic Jethro Tull and the late great Keith Emerson. The Moog sounds later in the piece could very easily be mistaken for Mr Emerson possessing that Tarkus feel about them. Little gets in the way of Andy laying down anything that makes him smile throughout this powerful and in vocative  piece, a feeling that you get comes across in spades.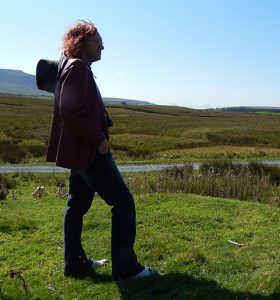 There you have it! Andy Tillison's Kellogg's album. Very much of a variety pack of all musical styles and textures. I found this album very easy to listen to at night at low volume or with the wick turned up adding the tingle factor. Such is the diversity of tones and musical colours from track to track i never had the urge to switch disks during the playing of Machte Es Durch playing the album in it's entirety at all times. get over to Tangent towers and bag yourself a copy. It's Grrrrrrrrrrrrrrrrrrrrrreat.
Available at the Tangent shop at www.thetangent.org  £14:99