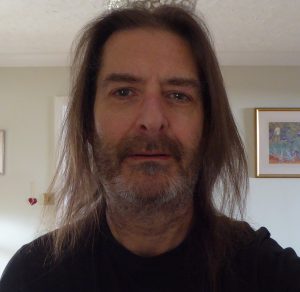 I write this on a day that I discovered a dear friend had lost his life to Covid 19. I dismay at the effects it is having on the world and the people in it. I like many others have witnessed both the best and the worse in our society.  There seems to be extreme kindness and consideration of the many and a careless disrespect of the ignorant. I care more to celebrate the former in its many guises. Many things have troubled me personally of late, yet I am inspired by so many fantastic and creative people they have become my oxygen. Such inspiration and folks are found outside of the usual sphere. Not as you may think from those with whom you are in daily contact with or upon whom you rely. Instead they are a part of a community which of late has been confined to the ether. I speak of a community that are so diverse in their thinking and passions yet revolve around a common love of music much of which is niche. I refer to this distant family "The Prog Community". A place I feel comfortable in and find such enjoyment in. So, who are the Prog community in the mind of this troubled soul? They are faces and names that extend from social media and online forums to tangible interaction at gigs and organized events. They are people who don't live in each other's pocket or know you personally, yet know who you are. They share your love for the music that takes you away from everyday life and the pressures thereof. Recently I have wrestled with personal demons and like so many people during lockdown suffer from the uncertainty of the future. I have recently been affected by a double edged sword that found me in a desperate place psychologically. A few years back I retired from the NHS after thirty three years and continued in my vocation in the private sector. During lock down the hospital in which I am employed was acquired by the NHS who basically dictated what we can do at the expense of doing our own work. This meant that as a business the company/charity I work for ceased and so did the revenue from it.  Imagine then how I reacted when I witnessed statements by friends an social media "friends" that the private health sector was/is charging the NHS astronomical amounts of money for our resources?  This I have to say is a sweeping statement and whilst I cannot speculate what other private healthcare providers have arranged with the NHS I can confirm that the company I work for is suffering the consequences of being requisitioned by the NHS and to a point held ransom.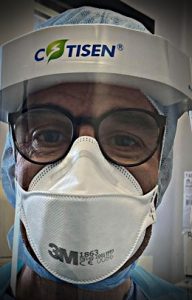 So amidst this misinformation,  myself and amazing colleagues have been assisting clinicians in treating NHS patients with lifesaving operations and trauma cases whilst to the general public are by and large unaware. So imagine how it feels when you are doing such work that you are informed by email that you are to receive a 10% reduction in your salary and your hours reduced?  At the time of writing this I was unsure as to whether or not I would have a job for much longer. I joined the many people in the country and indeed the world with such uncertainty. But hey, my thoughts as I left work for what I thought was going to be one of the few weeks I had left to work was that it would all be easily cured by and slack hand full of Mandies washed down by a bottle of Belvenie. Yes, things really got that close. However, father's day made me think a little differently. I forgot in my own self-pity how many others are suffering even within my own family let alone the rest of the world not least by my good friend Tony Patterson who's wife suffers with MND.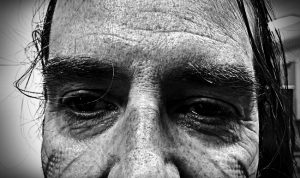 Away from my absolutely wonderful partner Helen and my family I revisit the fore mentioned Prog community. This comes in a few forms. Fellow fans of the genre and its derivatives, and the artistes themselves and of course my exquisite colleagues at Progzilla radio. I have been so lucky over the past decade in that many of the people who I considered to be my heroes I have become to know on a first name basis. As important to me though is many people that I bump into at gigs and recognize me and stop to chat or simply shake hands and say hello. This is indeed a very special place to frequent and even more so to accepted in.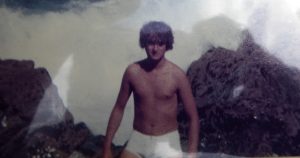 At the present time I am in reflection mode big style. This has been reflected in my radio show and my everyday play list of late. No harm in this methinks. I am a sixty one year old working class dude with limited academia with lots of love for my fellow man. From the spirited youth swimming carelessly in the surf of the Cornish coast in the seventies to the guy with the strange hat bought for me by my cousin Judy in Whitby North Yorkshire.  As for the Prog Community, They are simply the best and I can't wait to catch up with them soon at a proper gig! Till then, stay safe my friends and keep Progging through the greatest challenge we will ever face. Peace love and light to all.