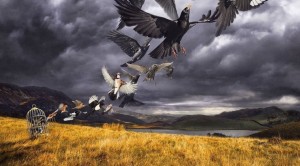 I came late to the party with regards to David Gilmour's most recent outing Rattle That Lock having first dismissed it for numerous reasons. The first reason being that i simply contained the hallmarks of being On An Island part 2. No harm there is hear you say? Well yes and no! On An Island had it's moments though ultimately failed to set the world on fire. The second reason for my apprehension was that it was loaded with too many over used and historic Pink Floyd guitar moments. To a point i may well be right. Many reviews upon the release of Rattle That Lock bore out what i was thinking and some of the national press were quite scathing. Were they right to do so? Absolutely not.
There were many factors that changed my view of Rattle That Lock and in many respects i am glad i held off this review until i could form a more informed opinion. What changed my view of the album wasn't only revisiting the music itself but watching a documentary screened by the BBC. I found the content there in very moving and actually witnessed a bore honest and accessible side to David Gilmour allowing me to listen with a greater understanding of the songs and the man himself. Reviewed here are all formats of Rattle that lock though it is important to consider the music and song content first.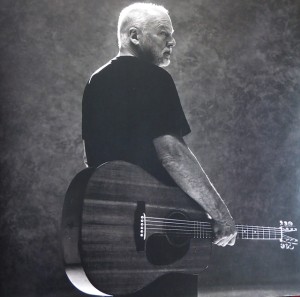 Opening with the sumptuous 
5AM 
which is so typically David Gilmour that i felt compelled to applaud as if the opening of a concert in my front room was about to start. This large expansive peaceful, soulful beginning benefits from the inclusion of an orchestra beautifully arranged by Zbigniew Preisner. The tranquillity of this piece is echoed in the title and the images of early mornings and dew on the glass really does come to mind whilst David Gilmour writes his signature with his guitar all over it. No time is spared before launching into the title song
Rattle That Lock.
For anyone who has travelled on French railway they may well recognise the announcement chimes at the very beginning of this song. Recorded on his i-phone and looped David Gilmour cleverly based the whole melody of the song around it.  Drummer Steve DiStanislao lays quite a beat down allowing a packed to the gunnel's soundstage. Phil Manzanera  swaps his guitar here to play Hammond whilst Mica Paris helps out with vocals. The L
iberty
choir adds scale and a sense of fullness to the song though i thought that Mr Gilmour's voice did sound a little rough around the edges. This is the most pop centred song i think i have heard from David Gilmour and it succeeds in getting the feet tapping.
Faces Of Stone
has an almost Eastern Block feel about it with it's circus-like melody and rich vocal overtone. Traditional instruments like Accordion and Calliope keyboard being provided by Damon Iddins adding further to the mood of the piece. A sad song reflecting on his relationship with his mother in her later years. The song has a wonderful warmth in no small part down to the orchestral arrangement. Whilst at a sombre pace and considering such matters of sorrow the enchanting
A Boat Lies Waiting
happens along and really moved me on many levels. Re-enlisting the vocal talents of David Crosby and Graham Nash to add angelic backing vocals the song regales the feelings of loss and most likely the passing of the late Richard Wright (Pink Floyd keyboard player and friend). A peaceful and thought provoking piece of music and totally enjoyable. Providing a little more bite with a little blues thrown in is
Dancing In Front Of Me.
Once again the soundstage being filled out rather nicely with grand orchestration and utilising different drum skills of both Ste DiStanilao and legendary sticks man Andy Newmark. However, this song becomes easily overshadowed by the following anti war rant
In Any Tongue.
This view of bewilderment about war and conflict would fit snug on any Pink Floyd album containing the dark tones, depth and grandeur of such a production. Drum rolls and the likes have that
High Hopes
feel about them and contain poignant messages given world events. One of the highlights of the whole album the large scale of production and blistering guitar make you, well err,
Comfortably Numb.
This song dose have that tingle factor.
Beauty
provides a lilting musical interlude between such an epic song and jazz indulgence 
The Girl In The Yellow Dress 
which finds David Gilmour in full blown jazz mode teaming up with Jools Holland tinkling the ivories. Seeming a little out of sinc with the rest of the album 
The Girl In The Yellow Address 
gives the impression of an itch that needed to be scratched no matter how easy it is on the ear. From such a smooth and sleepy late night jazz club atmosphere the album continues with 
Today, 
a more up beat song with some great rhythms and full on presentation. Not the impression you get as the song starts with David and wife Polly Samson creating a church chorister effect totally out of kilter with the rest of the song. Playing the album out in much the same way as it begins with
And Then
David Gilmour ends a great journey in a sombre yet beautiful way. A great conclusion to a truly great album. Icon and iconic are two very overused words in the music business though i have to concede that David Gilmour and his guitar playing fit into both categories.
Rattle That Lock
Is an item of great quality and substance, music badly needed in the presence of such present day mediocrity.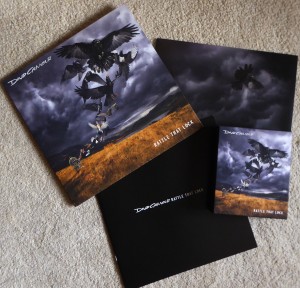 Initially i enjoyed this album in it's vinyl guise which for any vinyl head is a must. Whilst i count myself in this group of enthusiasts i much prefer the Blue-ray version especially the 5.1 mixes. Just like the last Pink Floyd album
The Endless River
i find that the atmospheric nature of these recordings are best enjoyed in the digital format. For only a few pounds extra the box set containing many extras not least the barn jams with the late Richard Wright playing Hammond and Rhodes. Artwork and animation is also included in the box set as well as a poster and a postcard. Great to see the Aubrey Powell / Hipgnosis were involved in this too. Both David Gilmour and his talented wife have created something rather special here which demands that the obvious observations need to be overcome and enjoyed for what they are, iconic.