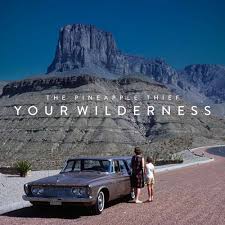 The Pineapple Thief are one of those bands that have managed to elude me. That was however until their new album Your Wilderness Landed at Progmeister towers for review,  I found myself intrigued from the outset having taken the album from it's jiffy bag along with another disc to find a beautifully presented album with a truly thought provoking set of images the concept and meaning of which are a closely guarded secret and one that writer/singer guitarist Bruce Soord is keeping very much to himself. It is claimed that the songs should be open to the listeners interpretation though i must admit i had trouble linking the individual songs with the rather splendid 1950's Americana type pictures. The booklet and quality card slip case are both beautifully put together making the whole package quite classy.
A few guest musicians have been drafted in to add a new dimension to a couple of the tracks adding instruments like clarinet courtesy of Supertramp's John Halliwell and Caravan's mean fiddler Geoffrey Richardson and Darren Charles of Godsticks. The biggest coup in my opinion though is the inclusion of drummer Gavin Harrison who brings a lot of ballistic force and impact to the album from the opening few bars of the first song In Exile till the end of the album. In Exile is a haunting song easily identified as being from the K-Scope stable and given a punch like Mohamed Ali by Gavin Harrison which continues on into the equally dark and moody No Man's Land. It was a joy to listen to all of the obvious influences laid bare ( Porcupine Tree/Steven Wilson/et al ) and get lost in the inky black atmosphere. Being a fan of Porcupine Tree's The Sky Moves Sideways album which Steven Wilson himself was not, i found many of the songs and mood bore comparison.
Tear Yourself Up moved into the Radiohead format which i find hard to comment about as this sound simply doesn't appeal to me. Preferences aside though i can see this is going to appeal to a lot of fans. Godstick's Darren Charles adds a little grunge with his heavy laden guitar sound here whilst Jon Sykes bass playing helps to keep things nicely on the rails. If there was one song that made me put down my coffee cup it was That Shore. With punch and low frequencies that could worry small animals i became immersed in the ambiance of this song. It was at this stage i stopped drawing parallels between Bruce Soord's voice and the afore mentioned Steven Wilson preferring Soord by  large margin. The soothing nature and timbre of his voice won me over whilst singing this haunting and mesmerising piece. The total picture may well get lost if listening via smartphone and headphones as this song really does warrant a good pair of large speakers.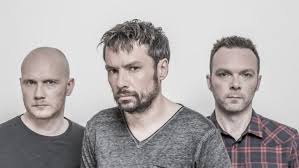 The pace quickens somewhat with Take Your Shot with an all hands to the pump feel about it. Gavin Harrison and Jon Sykes proving themselves to be the rhythm section from Valhalla. Darren Charles once again adding some racey guitar licks leaning towards the much heavier side of Prog methinks. It had me transfixed nevertheless. By now i found this album becoming addictive. Fend For Your Life is the first of two songs on the album to include guests John Halliwell of Supertramp playing clarinet and Caravan's seasoned strings man Geoffrey Richardson superimposed as a full blown string section playing violin, viola and cello. In addition to these troubadours there is a choir consisting two ladies and two gentlemen. All of the additions as would be expected add scale and greater breadth to the music and along with Bruce Soord's lilting voice made for a special moment. This melange of pastel musical shades spilled over in to the next song which for me was the stand out song on the album The Final Thing On My Mind. I found this song powerful in so many ways yet left me feeling tranquil. Yet again seriously low frequencies moving through the air. What's not to like?
Finishing the album is the laid back Where We Stood, and a finer way to end the album i couldn't have wished for. No glaring crescendo's or multi layered instruments just a simple guitar/keyboards and bass driven lilt. it wasn't until this point i had fully appreciated the subtlety of Steve Kitch's keyboards which made me listen harder on subsequent listening to the album. The same can be said of Jon Sykes solid bass playing too though drum legend Gavin Harrison's massive contribution here cannot be overstated, his playing is exceptional and has helped catapult this album to one that will be one of the best albums recorded in 2016. Beautifully penned songs with equal measures of heft and subtlety expertly executed augmented by Carl Glover's wonderful images. For lovers of modern innovating music who enjoy atmosphere along with a little brute force as well as tranquillity can ill-afford not to have this album.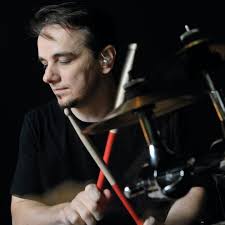 CD £9.99
180g vinyl with Mp3 Download key currently out of stock.
Special Edition deluxe edition 2cd/dvd/av. £29.99
Download £7.92.