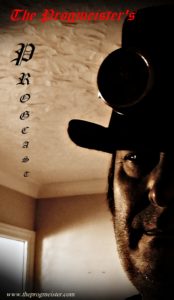 To say that i am thrilled to bits is an understatement to announce that The Progmeister's PROGCAST is now to be hosted by the very splendid ARFM rock radio. It has been my pleasure to listen to ARFM rock radio for many years so becoming part of the team there is for me an achievement. I am about to start putting together my first show for ARFM within the next couple of weeks so i hope you will join me on a Sunday afternoon after your lunch or pub or even pub lunch with some great Prog classics and more. As some of you already may know? there are no boundaries on the PROGCAST and sometimes i do mix it up a little. Please watch this space for more updates as soon as they are available.
I just wanted to give my very good friend and partner in crime a mention, Phil Swinburne AKA JTV (Jack The Vicar) for not only engineering our show and sharing his skill but his continuing support too. Thank you Phil.
Anyway people, coming soon on ARFM rock radio The Progmeister's Progcast …  See you down there!