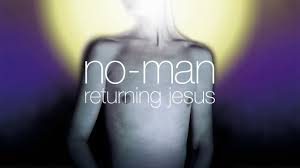 It's a sign of the times that so many record companies and artistes remaster back catalogues and include musical sketches, demo songs and alternative mixes. Many are worthwhile purchases and some are not. So when No Man's reissue of their 2001 album
Returning Jesus
arrived for review at Progmeister towers it was greeted with a degree of skepticism. That was of course until i discovered that Steven Wilson who it seem would be the darling of the Prog world has loaned his considerable expertise to the remastering process. For those who are unaware of No Man their roots go back to the late 1990's and comprised of Tim Bowness and Steven Wilson. Together they formed an interesting duo writing as they did art rock and ambient compositions. This 2017 reissue of the duo's fourth studio album consists of a two CD and a two disc 180g vinyl package with gatefold sleeve. The CD set comprises of the original album on disc one and a host of (yes, you guessed it!) EP tracks/demos/alternative versions (1994-2003). The vinyl package consists of the original album on the first three sides and the fourth side contains a collection of EP tracks from the
Returning Jesus
era. Both of the packages include new artwork and photographs by collaborator Carl Glover. The black and white images i thought were a nice touch.  For the purpose of this review i will be referring to the CD version. Having listened to the original CD i then set about assessing the sonic differences and of course the seventy eight minutes of extras on the second disc.  The rather sweet Mellotron tones of opening song
Only Rain
are bolstered by the haunting trumpet of the late Ian Carr and whilst at first appearing bleak and grey takes on a more interesting stance that will be loved by fans of Japan and their likes. Tim Bowness reminded me of the late David Bowie in so many ways throughout the album none more so than
No Defence.
Whilst i enjoyed the sleepy sound of the muted trumpet and organ i suspect the rhythm section didn't find the pace too taxing.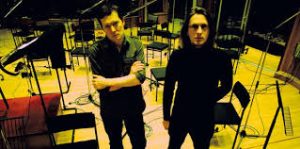 As i moved through the disc  i was starting t hear subtle nuances in presentation. The mesmerizing bongo drums and steely organ of 
Close Your Eyes
lend a solid foundation to a great acoustic that seemed a little more atmospheric than the original recording.  Porcupine Tree's Colin Edwin added another dimension to this song with his rich double bass giving out a larger picture than that of the original. I was starting to hear Wilson's work bare fruit. Tim Bowness drifting more towards Dream Academy than Bowie i detected a little more space in the recording as if a veil had been lifted. Mellotron sounds and digital synthesizer are a little more firmly etched making them much easier to define. As the title suggest
Carolina Skeletons
is never going to be a happy tale and the remastering made no better of the swirling background effects that ultimately deterred me from fully appreciating this cut. In contrast Ou
tside The Machine 
has a wonderful live fell about it. Steve Janson's brushed snare drum along with Colin Edwin's sumptuous fretless bass give the impression of the band playing in a small club. A feeling i didn't get from the original disc. Tim Bowness framed in a pleasing vocal collage made for a great listen and once again i found the definition of all elements easy to follow.  This carried on into the title song
Returning Jesus
which first had me thinking i was revisiting the
Slippermen.
Once again smacks of Japan creeping in  giving a slightly ethnic and art feel to the mood driven piece. Staying with the art rock theme
Slow It All Down
had me hooked given my penchant for Lalo Shifrin. I enjoyed Steve Janson's drum style here and the percussive nature of the piece, the woodwind and saxophone too courtesy of Theo Travis. The Hammond sound too i thought sublime all of which had me thinking of Talk Talk though ultimately the Shifrin-like percussive nature of the
Slow It All Down
conjured up images of Dirty Harry. Being the shortest piece on the album it was over a little too quickly for me though i was somewhat appeased by the uber rich sounding
Lighthouse.
Once again double bass and Hammond had me captivated and whilst i found Tim Bowness's voice fairly soothing the lyrics seemed superfluous in keeping with the sense of improvisation. In the scheme of things the finale of
Returning Jesus, All That You Are
is a little more grand having as it does a sense of conclusion.  Despite being recorded originally back in 2001 this song and a few others could easily have been plucked from Bowie's swan song
Black Star
Possessing as it does a stark melancholy that i found tranquil and intriguing. Steven Wilson has used a buffing cloth rather than a disc grinder to remaster this already high quality recording. I didn't find huge differences in frequency extremes though what i did notice was a widening and deepening of the sound stage allowing instruments a little more space. Moving on to the second disc had me at odds. The CD clock had seventy eight minutes which is an awful lot of music. Fifteen tracks all in all, not shabby! The highlights of the extras are very good indeed though some of the demos included and alternative mix/versions i thought rather banal. Of the Fifteen extra songs and musical meanderings i found six that caught my attention.  The first song
Something Falls
with it's crisp acoustic guitar opening,
Until Tomorrow, Chelsea Cap, Song About The Heart, Like A Child
and the alternative version of
Chelsea Cap.
The majority of the extra tracks are very well recorded and of high quality. Some of the tracks to my own thinking are pointless a couple of them i even found quite irritating. None of this detracts from the fact that unlike a lot of reissues that are quite frankly released for revenue reasons
Returning Jesus
K-Scope reissue is a worthy keep sake for those who enjoyed the original less elaborate package and for the first time No Man listener. The sixteen page booklet with notes by Tim Bowness and new artwork really does set the whole package off nicely. Available from Burning Shed. https://burningshed.com/store/noman Two CD  set £10.99.  Two disc 189g vinyl with gatefold sleeve £18.99