What a year eh? The beginning of what could still be World War 3, the tanking of our economy, the Boris Johnson debacle and the ensuing political fallout with the revolving door prime ministers and not least the passing of the queen and all that went along with that. Forgive me if I left anything major out of the equation as everything seems to have been major. Dealing with the effects of such an eventful year has been a struggle for many not least those on lower incomes and those trying to find somewhere affordable to live. Some of these dilemmas have touched me personally as some members of my family have been victim to such burdens. With this in mind I count myself very fortunate and grateful to be in the position I am despite having a few difficulties of my own. However, in comparison to many they are trivial. My year began with being victim to rogue traders and all the inconvenience and financial implications of it which as I write is still ongoing. I have battled with some health problems too which have left me combatting pain as well as the usual aging process of most but the fortunate of humanoids.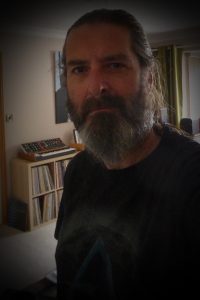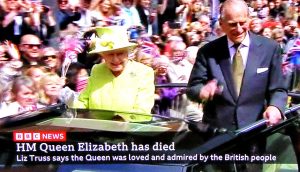 For the best part my year has been almost hermit-like and the general circle of my life seems to have reduced significantly as with the people within it. When such things occur the people who remain a part of your life become more precious which reflects on the psyche when they find themselves having hard times. One close friend who lost his wife the year before battled with bowel cancer whilst another very close friend finds himself living in his parental home having lost them only to find it difficult to sell due to its size. He spends his days like Scott of the Antarctic as he can't afford to heat the place. A sharp intake of breath and a moment to reflect on some personal positives is needed. I am very lucky as there has been some of those too.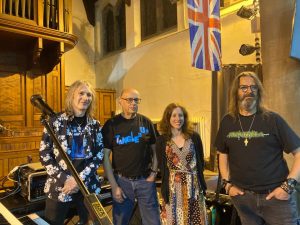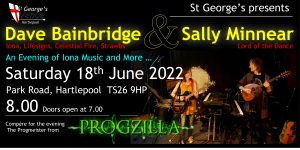 At the beginning of the year, I was contacted by an old school friend Paul Rogers who asked me if I would MC a gig he was trying to stage in a local church. When Paul told me it was to be Dave Bainbridge and Sally Minnear I didn't have to think twice. After all of the networking and preparation for what seemed like an eternity the gig took place in St Georges church Hartlepool on June 18
th
. I spent much of the day with Dave and Sally before introducing them both on stage for what was to be a very special event. Another enjoyable occurrence was interviewing my good friend and musical cohort Doug Melbourne prior to the release of their second album Dark Before Dawn. Much mirth was to be had on the day during which we played the entire album before chatting about the songs from it and much more besides. Myself and good lady attended the album launch too and it was good to catch up with some of my buddies in attendance there.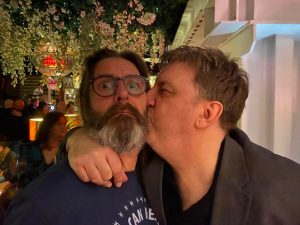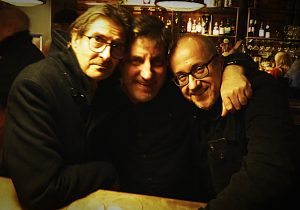 It was good to meet one of my colleagues from Progzilla Radio in the summer too. I received a whistle stop visit from fellow presenter Mike Whitfield whom I had only met via Zoom chats prior to that. We had a ball listening to music and chewing the cud about all things Prog before his swift departure back south. It was over all too soon. Due to work commitments, I didn't attend as many gigs as I would have like to have. The only major festival I was to attend was pulled at the last minute leaving me and many others out of packet and bitterly disappointed. It wasn't the first time that this had happened and the whole set up for that particular event left me with a bitter taste in my mouth.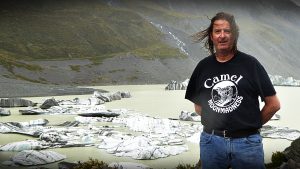 The end of November found me travelling to New Zealand to attend my stepson's wedding. An exhausting trip not least for the journey alone which I am sure those who have experienced it will attest. It was a full-on trip walking in the Hooker valley whilst staying on lake Tekapo, visiting Milford Sound, Wellington, Queenstown and many places between before ending our journey in Christchurch. With me the whole time was my trusty and well-thumbed copy of Pictures Of An Exhibitionist, Keith Emerson's auto biography which I decided to re-read during long journeys. I must admit that it rekindled my passion for his early music and endeared me even more to the man who will always remain in my opinion an icon especially his tragic demise since the book was written. He will remain the endless enigma (pun intended). As the year filters out and Christmas approaches rapidly, I ask myself "what of the new year"? Well, I seem to have got out of the way of writing and reviewing so that is something I intend to put my mind to having been sent the new album by Damanek to review. I intend to continue as a part time DJ on Progzilla radio until they tire of me and get along to more gigs in the coming year. I owe many thanks to my listeners and the musicians who support me throughout the year, my fellow DJ's, family and remaining friends. I wish you and them peace love and light this Christmas as always and safety, warmth and security throughout the coming year. My final thoughts of the year and a suggestion to those who become dissatisfied with a friend or a family member, Tell them! Talk to them, let them know what offends you so and resolve it swiftly or not what ever the case may be but don't hold it a secret from them because it is a cruel thing to do. See you down there brothers and sisters.