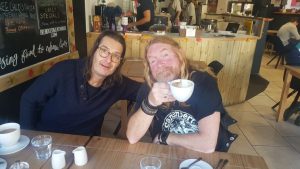 What i know about HRH Prog you could write on the back of a postage stamp. I remember with fondness attending one of their events in Sheffield a few years back using a one of their now infamous free tickets won by my good friend Johnny Blakey which for some strange reason you paid for. A bizarre state of affairs but for the best part i enjoyed the weekend despite not being as well organised as i thought it would be. That was in a time before Covid and lockdowns which as most musicians and fan know devistated the music and the arts. Morale throughout the nation was low, none more so by bands and their support networks as well as their fans. As the barriers erected by Covid began bring removed and life was moving towards normality HRH Prog resumed the planning of new events with some great bands on the rostas. Amazingly, Johnny won more tickets for which we had to pay for, though as Covid numbers began to rise again the decision to postpone the events was taken and those with tickets were asked to retain them for re-organised events the following year.
My attitude was that it was something beyond anyones control and despite having to rearrange holiday time i had applied for from my work no great harm was done and the disappointment soon disapated. As time went on it was announced by HRH Prog that new events had been organised with new dates and changes in the line up which now incudes some big names in the Prog genre, one in particularahd a big big name! Imagine my euphoria as i glanced at the online poster on the HRH Facebook page informing all that Big Big Train would be headlining. This was to myself and Johnny fantastic news. The day after i had read of the inclusion of one of my favourite bands i arranged the appropriate time away from my work and planned the journey to Leeds. In the few weeks befor the gigs i arranged and paid for in full my non refundable travel and accomodation for the weekend.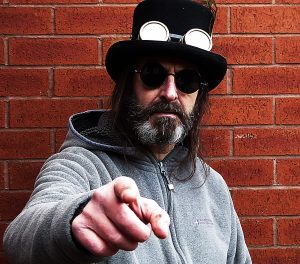 Having just finished reading the book about Big Big Train my spirits were high and having had like many others a tough couple of years i couldn't wait to get to Leeds for a weekend of great music and meet up with some great folks that make up a special music community.
All come crashing down as the news that no one wanted to hear was announced by HRH, yes, once again the events were postponed this time in a different city at the same time as a major sporting event held locallyfor the full weekend. Being able to find accomodation at such notice for a niche music event whilst snooker championships take place across the street could prove to be expensive and miles away from the event.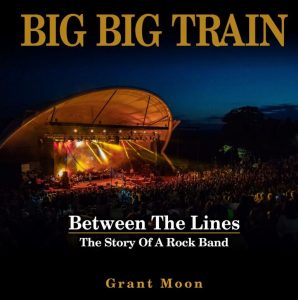 My view is that time is up for HRH Prog and the faceless individuals behind it. Much speculation of bancrupcy and many other theories could be quelled by transparancy and the refunding of money requested by those unable or simply not wanting to attend the rescheduled events. Something just doesn't sit right with me about the whole thing. I now find myself wishing i had channelled all of my resources in purchasing a ticket for one of the Big Big Train gigs. Thanks to HRH Prog i am no longer in the financial situation to do so. I will boycott further HRH events and would not be surprised if others did so too. The legal aspect of their policies need to be investigated and i have put my mind to thinking of ways this can be done. If anyone has any ideas please get in touch with me at stevep@progzilla.com
In the meantime i would suggest punters proceed with caution and/or give HRH a wide birth?