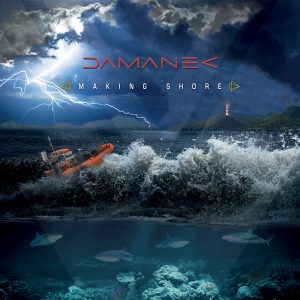 Fate can play a part in many successful ventures whether it be a windfall of some kind or the receipt of positive news. One such case is that of Damanek, the members of which met whilst playing in separate bands at Summers End festival in the UK. Three albums on and shedding one of the original members the band are still recording quality music and appear to be going from strength to strength judging by their latest project, Making Shore. The nucleus of the band are Guy Manning who writes the music and plays keyboards, percussion, acoustic instruments and lead vocals. Sean Timms / keyboards, backing vocals and percussion. Marek Arnold / saxophones, Seaboard and keyboards. A whole raft of quality guest players are present to support the already well established and time served musicians above, they include Brody Thomas Green (courtesy of Southern Empire) on drums, Cam Blokland ( courtesy of Southern Empire ) guitars, Nick Sinclair / bass, Jonathan Barrett / fretless bass, Riley Nixon Burns / trumpet / Linda Pirie / flute, piccolo, Julie King / backing vocals, Kevin Currie / backing vocals and Amanda Timms / backing vocals.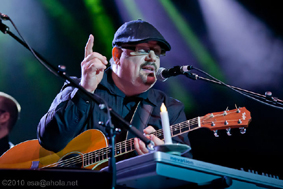 Though the title of the album is in-keeping with the bands previous album sleeve livery and two word titles its significance is more down to just how difficult the album was to make and bring to fruition. Guy Manning informed me that so many different obstacles had to be overcome like other commitments that had to be honoured by other members of the band and not least Covid with it's myriad of effects. At many stage of the recording and production process it was difficult to see the end of the journey hence the title of the album Making Shore captured so beautifully in the cover art of Caz Reason. In soccer parlance Making Shore is an album of two halves with the first half consisting of seven songs and the second half being an opus consisting of four acts. Guy Manning isn't a man that pulls any punches and there is a fair amount of social comment within the words and messages conveyed.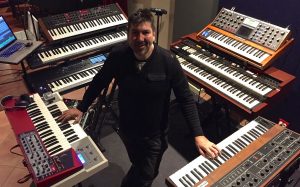 What hits the listener immediately after a short atmospheric intro to the first song A Mountain Of Sky is the quality of production. Once underway this powerful wall of sound hits you right between the eyes. A song about mount Everest and its impressive and imposing nature more than hints at man's insignificance in comparison. It celebrates the "awesomeness of nature" which is reflected not only in the words but bobbing and weaving of musical styles. From ethnic textures exuding Nepalese culture to a hint of reggae at around five and a half minutes in. Impressive here is Brody Thomas Green's impactful and shoot from the hip drum technique. The shear power drives the song hard culminating in a blinding guitar solo by Cam Brokland.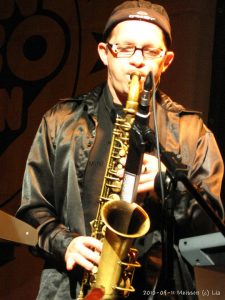 In the first of the songs about the environment and man's effect upon it is Back 2 Back. Here Guy Manning focuses on overpopulation and the damage it is doing to the planet. What struck me throughout this song was the great keyboard sounds especially the clavinet stabs reminiscent of an Alan Parsons track. Marek Arnold nailing a great saxophone break whilst Nick Sinclair's solid bass lines. Along with the message of overpopulation it highlights the inequality this creates especially with children throughout the world. This is reflected with subtlety in the haunting Noon Day Candles. The lyrics convey the harm that global warming and starvation is doing to children in some parts of the world. The use of ethnic percussion sounds has a mixed vibe representing both African and Indian continents. With some great electronic flourishes and fluid piano playing I put this song in Dead Can Dance Territory. Nice to hear Jonathan Barratt's smooth, lush fret-less bass too.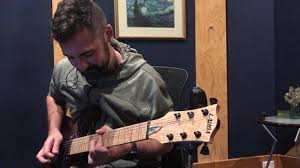 To further emphasise the point about climate change, the story of a mythical farm located somewhere in the unites states describes the struggle of its owner in his bid to successfully propagate his crops and produce food. Americana has a snappy Steely Dan-like intro which along with Marek Arnold's horn stabs adds a little funk as does Sean Timms piano. Cam Brokland finishes the song off nicely with a little slide guitar. To break the chain of global catastrophe and a slowing of pace finds finds Damanek allowing its drummer to take a well earned rest. With its programmed drum patterns and sumptuous fretless bass In Deep Blue regales the experience of Guy Manning son who in a fit of pique decided to take himself off scuba diving whilst on holiday in Greece. In doing so he managed to overcome his fears and surprise his parents at the same time. Vocal harmonies helped with the tranquil nature of the song and set the scene for another ocean related topic following the next song Reflections In Copper. This song will strike a chord with any listener who experienced the decay of a loved one due to dementia. I asked Guy the significance of the title and he described the distorted reflection whilst looking into polished copper as opposed to that of a mirror. This is how someone with dementia might see the world? There are some great Moog and Hammond sounds throughout this sad song which in parts reminded me of In The Beginning by Emerson Lake & Palmer.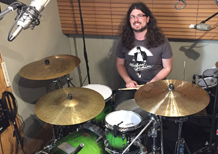 Returning to songs about the sea and the loss of the coral reef off the Australian coast, Crown Of Thorns finds Damanek changing gear for what is the harder edged sound. Hard hitting with a great Moog solo at just over five minutes in. Jethro Tull meets Supertramp. Brody Thomas Green thundering his way through this piece with aplomb makes for a very engaging listen. This is where the album takes a change of direction and moves to part two. Here we hear the start of a lengthy opus based around a supernatural tale written by Guy Manning. The premise of this story can be read in full by downloading it in PDF form via a link printed in the CD booklet put together my Mr McDozenlegs best known to some as Mike Holmes of IQ. I would strongly recommend you do this to enable the full understanding and appreciation of this intriguing tale. Oculus is split into four acts Spot The Difference, The Corridor, Passive Ghost and A Welcoming Hand. These individual pieces are preceded by an overture showcasing excellent keyboard orchestration bedecked with various sound effects one of which I found quite startling. Throughout Oculus from its overture onwards a certain grandeur seems to build. Here the supporting cast of musicians spring into life adding flute, piccolo, trumpet and a host of backing vocalists. Amidst the overture there is a section which is a part of the Passive Ghost section I thought sounded awfully like the opening theme to Crocodile Dundee. Whether this is intentional due the Australian links in the band, my imagination or just coincidence, it made me smile.
The time honoured creative source within Damanek is further enhanced by immense musical talent throughout Making Shore. Fit and finish is in-keeping with the two previous albums On Track and In Flight and equally engaging. Making Shore has been meticulously pieced together by all parties involved. Beautifully produced it is a great way to start 2023 music purchasing. Released on January 13th (Friday) I would suggest flashing the cash, sitting back and pressing play. A thumbs up from The Progmeister!
Making Shore is available via Giant Electric Pea (GEP) from January 13th 2023.