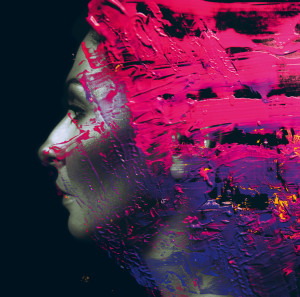 There isn't a lot i can say about this album that hasn't already been said my Wilson disciples, reviewers, critics et al. Wilson's new album 
Hand Cannot Erase 
is available in all of the usual Steven Wilson options and replicates the magic that has gone before. CD, MP3, special De-lux edition, vinyl and for a considerable fee i have no doubt he and the boys would turn up at your gaff and do a spot? Being a good honest 20th century boy i intend to concentrate on the vinyl release of
Hand Cannot Erase.
Not without good reason. My middle aged eyesight enjoys the luxury of appreciating the excellent art work of Hajo Mueller and the photography of Lasse Hoile who's work has become synonymous with that of Steven Wilson. The 12″ x 12″ gate fold sleeve also allows me to read the credits and lyrics a little easier. Every powerful army in the world employs artillery, a mechanized unit, special forces and and infantry. I am pleased therefore that Mr Wilson has included his touring band as the core musicians for this venture with some skilled assistance and surprise guests. This seems to cover all of the above specialties. Inspired by the documentary film
Dreams Of A life
about Joyce Carol Vincent who's body was found in her North London flat having been there for three years. Wilson's view is that despite internet and social media allowing us to communicate more freely bringing people together and in some ways never been more connected. Yet for some they have never been more isolated. This makes some of the songs here very poignant indeed and stays with you long after you turn of the music and head off to bed.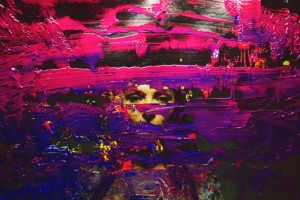 First Regret
opens the album nicely with Adam Holzman's delicate piano imprinting the main theme from the very first few bars. Steven Wilson's newly acquired Mellotron M4000 swirling amongst many effects and subsonic mood enhancing drone. Melding beautifully into
3 Years Older
the song tips like a theme park ride carried along by Marco Minnemann's razor sharp rhythm and pace. Guthrie Govan plays his usual tight and precision diamond etched licks in this case backed up by Big Big Trains Dave Gregory. Steven Wilson's vocal style gave the beginning of this song a Stereophonics feel and his harmonies with bass player Nick Beggs are truly wonderful. There is some real dirty sounding Hammond towards the end, something at which Adam Holzman excels. If ever Steven Wilson considered releasing a single then i think the title song
Hand Cannot Erase
would be the one to go for. Augmented beautifully by Dave Gregory's Rickenbacker 12 string the song can be described in comparison to the rest of the album as almost pop. Without doubt one of Wilson's most accessible songs to date and quite a refreshing change. Flipping over the record to side two greets the listener with the haunting and evocative
Perfect Life
, a song that listened to in the context of the sad tale from which it is inspired can be upsetting. Thought provoking in it's simplicity Kathrine Jenkins narration seems to give it soul amidst the mechanical backdrop of the piece. Nick Beggs subtle Chapman Stick playing further enhancing the atmosphere.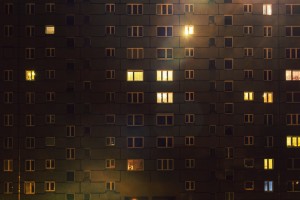 Harking back to sounds and lyrical styles of Steven Wilson's much earlier work and his previous album
The Raven Who Refused To Sing, Routine
depicts the mundane nature of everyday modern life utilizing solo chorister Leo Blair who adds an eerie feel to the piece. Elsewhere the earthy vocal delivery of Ninet Tayeb takes Wilson off autopilot for a while. Lots to like for Floyd fans here with yet more great guitar work and the man himself getting his moneys worth from his new Mellotron. The song as a whole develops into a hectic melange driven yet again in stunning fashion by Marco Minnemann. I would consider
Routine
to be the dream sequence of the tale as a whole. The rather free form
Regret #9 
allows freedom of expression by all contributors not least Adam Holzman who plays a Moog Voyager solo to die for. Guthrie Govan not to be outdone sores to the gods with a blinding guitar solo that has you gasping for breath and gives an edge through the dark soundscape behind. Completing side three is the tranquil solo by Steven himself playing everything. Some heavy keyboard sounds lightened by Steven's voice and acoustic guitar. I was left a little confused as to why the banjo was played at the end though.
Ancestral
gives a hint of what went before. A return to Steven Wilson's sound of yore. Steven Wilson and Ninet Tayeb's voices aided and abetted by the god of wind Leo Travis contributing atmospheric flute and baritone sax although the latter heavily treated. 
Ancestral
really does become quite epic with the inclusion of the string arrangement performed by The London Session Orchestra allowing scale and breadth into the piece. The soundstage is full to the brim with instruments like hammered dulcimer, a montage of keyboards and Nick Beggs lilting backing vocals, stirring stuff. The now haunting piano theme reproduced throughout the album opens the penultimate title of this moving and thought provoking album 
Happy Returns. 
Drafting in Dave Gregory once again adding additional guitars and swapping the razor sharp style of Marco Minnemann for seasoned session drummer Chad Wackerman a fitting crescendo to
Hand Cannot Erase 
is performed using every resource at the disposal of the maestro. Picking up his guitar for the last time Wilson lays down a fitting guitar solo followed by Guthrie Govan's follow up barrage and completed with the second appearance of the orchestra this time with not only a boys choir but a full school choir. Melding into the finale
Ascendant Here On,
which terminates the album finding Steven Wilson and Adam Holzman on their own to bring to an end a musical journey that leaves you wanting more.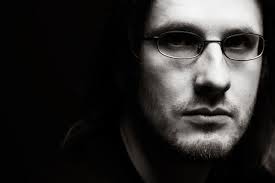 To fully appreciate the premise of the album i would refer you to Steven Wilson's website. With regards to the albums musical content rather than the messages held there within i would suggest it be put on your play list, shopping list, wish list or any other list that reminds you to buy a copy. Like all Steven Wilson albums it is a large body of work though such is the quality of the recording, musicians, composition, packaging in it's many forms it is a delight to listen to in it's entirety. I am unsure if
Hand Cannot Erase
has been remastered for vinyl or not and my findings are that sonically there is little difference to it's digital counterpart providing that your turntable isn't of the esoteric nature. This album is going to effect a lot of people in a lot of ways both positive and negative. Yes, it does cater for the Wilson faithful and the hardened Prog fan though i feel that such is it's contemporary delivery of the aging genre that it will make new friends with a younger audience. Steven Wilson may well have just recorded a modern classic. FMI go to……..
www.stevenwilsonhq.com
www.handcannoterase.com