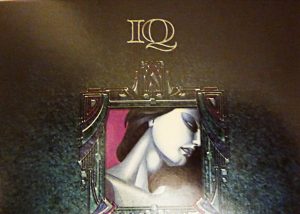 Those of you who listen to my show on ARFM Rock Radio or may have read any of my blogs will know my current views on the box set culture especially with regards to reissues. So when the 25 year reissue of Ever by Prog stalwarts IQ landed hot off the press at Progmeister towers I was a little sceptical to say the least. The version I was sent from GEP (Giant Electric Pea), IQ's own label is the all-digital three disc set beautifully packaged with an elaborate explaining all the listener needs to know about the album, how it came about and how it was remixed. In brief, the package consists of three discs, x2 CD's and a DVD. The gate fold case is nicely presented complete with the original artwork as is the booklet which contains every scrap of information you need to guide you through the advent of the writing process, and why Mike Holmes and Rob Aubrey decided to remix this now seminal IQ album.
Having bought the heavy 45rpm reissue of Ever a few years back I was wondering just where the band could take things as the sound of the 45 rpm was so good. Until I started exploring the Ever 25 package alarm bells started to ring. Why? Why remix what I thought was a well put together and sounding album? It turns out that upon listening to the original master tapes engineer Rob Aubrey noticed a lack of high frequency especially compared to the bands most recent album Road Of Bones. Had this been Pink Floyd, Genesis, E.L.P. or their likes I would have suspected it was some kind of money cow. Not so with regards to IQ. Ever 25 has been remixed and restored lovingly not to exploit the bands fan base but to celebrate in the best possible manner a pivotal album and highly musical experience. Pivotal in that Ever heralded the return to the fold of singer Peter Nicholls who had left the band some time earlier having been replaced by singer Paul Menel. Technologies too playing a big part in the bands change of sound. The remixing and restoring of Ever has been painstakingly done to the point where master tapes were baked removing oxides etc. and then digitizing all of the tracks. The downside to this is that the process renders the master tapes fast degradation thereafter.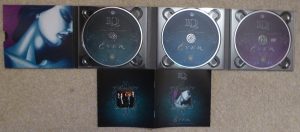 Some of Martin Orford's keyboard sounds too had been lost due to some instruments using a MIDI sequencer and so faithfully recreated by current IQ keyboard wizard Neil Durrant who just happened to have some of the original keyboards no longer owned by martin Orford. All of the technicalities and plus the memories of the album and how it was originally conceived by past and present band members are all contained within the booklet. So, how does it sound? Well, in order to ascertain that I set about listening to the original first. This makes sense as it has been some time since I last listened to it. Having done so, I loaded up the first disc and sat back in anticipation. Sure enough from the first opening bars of The Darkest Hour there was an audible difference in frequencies. Separation of instruments was much better and I was hearing nuances I hadn't heard before. This became more evident on Further Away where I could hear martin Orford's flute much more clearly. This may as well have been a keyboard sound in the previous mix. Also John Jowett's WAL fretless bass can be clearly heard. The new remix takes up the most of the first disc with an alternative mix of Came Down and also The Solos That Got Away and lost In Paradise.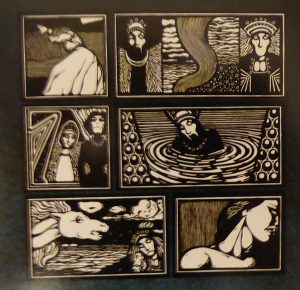 Cuing up disc 2 finds Ever being brought even further up to date by the bands performance of the album in Aschaffenburg Germany earlier this year. This is a stereo mix and most pleasing for those like me who missed the shows. One thing of note is that for some reason the songs were performed out of sequence not in keeping with the original running order of the original album. The third disc is a DVD allowing the band to include 5.1 mixes of both the original album and the live performance thereof contained on disc 2 plus further listening which proved to be very interesting. Firstly though, thou newly mixed version of Ever has been nicely mixed into 5.1 which in itself justifies the purchase of this grand jewel. From the off the whole pace and power of Darkest Hour gets the feet tapping and the whole atmosphere of the songs change. As before with the stereo new stereo mix I noticed that nuances previously described are even more pronounced on songs like Further away were Martin Orford's flute and John Jowett's flute had their own space as if all elements could be clutched from mid-air. There is a distinct lack of blurring of image too with regards to frequency extremes. I often find that when bass pedals are used they can sometimes drown out other instruments. Not so with the beautifully constructed and exciting mix here. This effect is best noticed on songs like Leap of Faith where keyboards and guitar are so well defined it made me feel that I hadn't fully appreciated just how good Martin Orford and Michael Holmes are with regards to their craft. Mellotron choir really did cause a hair rising moment emanating from the back of the room and swathing me in a cocoon of sound.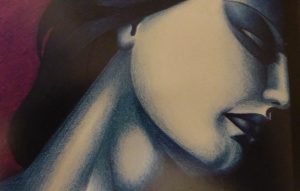 Having listened to the live performance as a stereo mix I was intrigued as to how the 5.1 mix's extra dimensions would suit the band in what is to me their natural surroundings. I wasn't disappointed. I often find that engineers have a real hard time recording live performances especially with regards to audiences. This surround mix really is a treat and actually puts the listener in the audience. Details like applause and the placing of the band in their various positions have all been thought about and care taken throughout to be true to IQ's live sound. Tim Esau's bass pedals are at time disturbing though in an exciting way and Paul Cook's powerful performance from start to finish had me wanting to stand and clap. Evident here is the ease at which Peter Nicholls performs these vibrant and mostly up tempo pieces, his voice showing no signs of strain or age. Of course Mike Holmes plays to his usual high standard as does boards man Neil Durrant both of whom can be more fully appreciated within this 5.1 mix.
With all of my scepticism quelled I moved on to Further Listening. These include album demos, studio outtakes, unused ideas and rehearsals. Though these do have a novelty value I hadn't noticed the time and they provided me with a couple of hour's entertainment. With brief on screen synopsis each of the demos show the listener how each song was constructed and devised in the writing process which I personally found fascinating. Fading Senses is an absolute treat to hear at such an early stage of development. Another demo was Unholy Cow which later became Out Of Nowhere. This is the only demo with Peter Nicholls vocal added and before the middle eight sections had been written.  The unused ideas too I found really entertaining such as a Pet Shop Boys pastiche and blues riffs etc. I was a little less enamoured with the rehearsals though from a fan point of view this may be my own personal disfavour.
Intended as a collector's item aimed at the dyed in the wool IQ fan this is without doubt the best of its kind. At £18 there are those who may find themselves rubbing their chin and slightly apprehensive. My view is that the craftsmanship demonstrated here by Messrs Holmes and Aubrey with both the new stereo and 5.1 mixes of such a seminal IQ album as Ever along with an elaborate and descriptive 44 page booklet beautifully laid out and presented actually makes this rather fine package inexpensive. As well as a must for the dedicated IQ fan and shall we say "finisher", The Ever 25 years collector's edition   may well appeal to new fans who haven't yet fully explored IQ's impressive back catalogue and their rich heritage.
IQ/ Ever available from Giant Electric Pea for £18.
https://www.gep.co.uk/index.php/news/item/ever-2018-remix-25th-anniversary-collector-s-edition