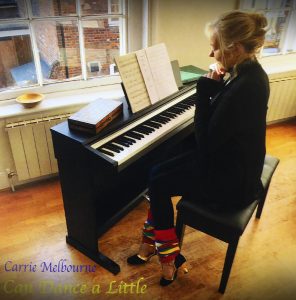 Carrie Melbourne first come to my attention a few years back when I was given an album on which she was playing Chapman stick. Carrie's husband Doug whom I have had the pleasure of meeting on a few occasions is a fine keyboard player and features here as boards man and producer. Carrie Melbourne is a multi-facetted musician and one of only three women CS players in the UK and thanks to her New album "Can Dance A Little" I have discovered she is a rather sweet singer too. On first hearing the album it was not at all what I expected as a member of Mike Oldfield's touring band. This offering from the wife of a Prog keyboard player caught me very much off my guard. No blazing solo's or pomposity just good old-fashioned song writing and a step back from the full-on nature of the world and its large-scale music, Roger Dean gatefold sleeves, movies and bad news. For those who celebrate the charms and lilts of the songstress the likes of Cathy Kirby, Ray Conniff and a clutch of 60's icons or even contemporary artistes like Melody Gardot, I think you will warm to this from the get go. For those seeking their female artist with vim and vigour I would suggest you seek out the myriad of leather clad Scandinavian ladettes and leave subtle musicality with Carrie Melbourne.
Support musicians are not short on the ground here and those cherry picked from a close-knit musical community no doubt using their skills on a payola basis ensuring the maximum quality. Doug Melbourne plays the majority of keyboards and production duties whilst Carrie herself plays piano and of course sings throughout playing her trusted Chapman stick on the concluding song. Multi-instrumentalist Nigel Appleton adds deft of touch to two songs with his guitar whilst Jamie Fisher thumps the tubs. There is also a guest appearance from singer/songwriter/musician Tony Patterson Doug's cohort in The Divide. As the first song emanated forth from my speakers, I was taken aback by the clarity and sweetness of carries voice. I'm not usually enthusiastic about songs in tribute to one dear or dare I use the phrase "Love Song" though I have to admit I was quite taken with More Than A Friend. It's a format used so many times and a style with which I am not wholly comfortable listening too. Not so with this slightly mournful opener. Tactfully placed synth pads and crisp acoustic guitar ensure that the pudding is not over egged leaving space in the mix for Carries voice to shine through. To me one of the finest compositions throughout the album is Clear Blue scheduled for release as a single in mid-January 2021. Originally recorded with just Carrie singing at the piano multiple layers of instrumentation was added only to be taken away again pre-production.  I was informed that clear Blue is open to interpretation lyrically and that the listener can read into anything they want in it. Nigel Appleton's crisp acoustic guitar helps breath life into this entity of a song propelling the tune along beautifully. There is even a brief Karen Carpenter harmony in there too. I think it's a song that represents hope.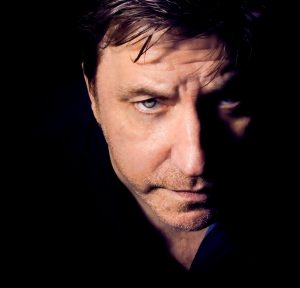 Very much in the style of early Kate Bush Arabella finds itself amidst a larger scale moving towards the Prog idiom before turning back at the last minute without full commitment. However, there is a 1960's Mellotron in the mix courtesy of Andy Thompson. The song contains some powerful moments compared to the rest of the album. As mentioned elsewhere the Cathy Kirby et al influence can be heard in the bosa nova paced Crazy For You. There is little else you can do with this song but to lay back and let it wash all over you. Perhaps the most poignant song on the album has to be Lockdown. This song will strike a chord with so many people. With metronomic precision the song opens with a percussive sound which I interoperate as a jailer's key locking you in? Carries voice augmented by that of Tony Patterson lending another dimension to the lyric. Unless the words of this song are closely listened to and understood it is easy to mistake it for a good old fashioned love song. Not so, it is a stark reminder that during such a regime of isolation the trauma can be overcome by simply loving and supporting one another. So as to not put such a bleak impression of the song it is followed by yet again another Latin/jazz propelled song. Only Ever You could have well been a step too far for the "I can't dance" Proghead but no! It's an ear worm is what it is whilst One Man Good And True has a seasonal appeal to it. I could almost smell the cinnamon scented candles. Along with the previously released single Star this song could easily have been utilized by the BBC to advertise future programmes whilst being sandwiched in between soups and dramas. Likewise, with Star which I think lends itself to appeal show like Children in need. This may seem disparaging to some though my view is that it reflects well on the writing. The light emitting from songs such as Tell Me It Isn't You is present throughout all thirteen songs that make up Can Dance A Little brought to a conclusion with Carrie arming herself with her Chapman Stick. Good As New isn't short of depth due to the fore mentioned weapon of low frequency. There is an almost art house atmosphere to this song that I fell in love with instantly. Drummer Jamie Fisher performed an exemplary job of arranging it. Inspired by the urban myth from which the album took its title, that of the audition attended by Fred Astaire where it was said that "can dance a little", perhaps it can be said that Carrie Melbourne can sing a little. This album has been on my early morning listening list for some time now and thoroughly recommend it especially for those who enjoy simple high-quality compositions and female vocal.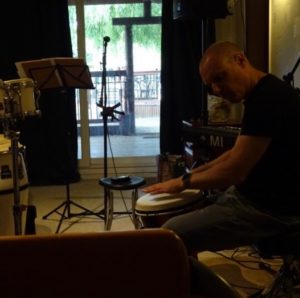 Available from all the usual streaming platforms from mid-February 2021 priced at £9.99
Formats to be announced.
Find out more about Carrie Melbourne here…
https://www.last.fm/music/Carrie+Melbourne/+wiki
https://www.facebook.com/carrie.melbournemusic.9