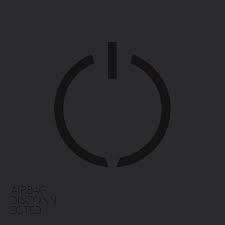 Airbag represent good advice once given to me that i never took. Having listened to sound-bites via the airwaves i was always suitably impressed though i totally forgot to follow up. Having recently received a batch of albums from Karisma Records based in Norway i spied the brand new album by none other than Airbag. At last all excuses diminished i sat with my coffee and Hob Nobs (other brands are available) and peeled off the shrink wrap of another musical foray. Apart from the very brief scan of the bands biog i know little of them other than they are Norwegian and that they have been around since 2004 forming as they did as class mates. The version being reviewed here is the special edition CD which refers more to the packaging than anything else methinks.
In keeping with the black and mysterious livery Disconnected across it's six songs and musical pieces remains for the best part non-celebratory yet compelling to listen to. In true Prog tradition the songs via from the radio 3:05 minute remit allowing you to become a little more involved with them. Opening gambit Killer can't avoid comparison with the likes of The Cure and U2 having the addictive beat of the fore and the Greame Edge guitar overtones of the latter. One thing i did notice from the outset is that a slight compression can be heard with regards to the drums though not enough to mar the enjoyment of the enjoyment of the music. This is a microscopic observation which does not detract from an otherwise musical recording.  Anders Hovden's bass is full, deep and tuneful here and along with Henrik Fossum's drums power along this dark and grungy tale of self pity. Hard to miss the Pink Floyd isms without and i will fess up now to loving them. Any lovers of The Wall are going to be right at home here!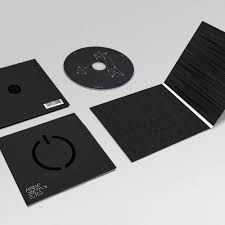 This continues with Broken which deals with rejection and the breaking down of a relationship. Nothing new though it is nicely enunciated by the music. Pink Floyd written through it like Blackpool rock yet hangs on their darker side (no pun intended) with a slightly rockier feel to it. The one thing i i noticed whilst listening to this song is that it's lack of veneer and production varnish allows the natural grain of the music to flow. There are very slight imperfections usually experience in a live performance evident throughout Broken and elsewhere that simply add to the natural musical quality of the songs. To me the songs give a very live feel steering the listener away from seeking perfection and getting on with the most important thing which is hearing the music.
I make no apology for making comparisons here as i feel it helps to describe Airbag's sound and what they appear to be all about. The atmospheric effects laden opening of Slave bare obvious comparison yet as soon as the singing starts the contemporary Steven Wilson vibe is more than evident though i am also reminded of the angry side of Depeche Mode too. Bjorn Riis plays a rather cool guitar here underpinned by powerful bass and drums. As with a lot of the album i noticed this song was at it's best with the volume hoisted. The next song too Sleepwalker sounded to me very much like one of my favourite Nordic bands A-ha. With a little John Barry behind it this would have been a great Bond song. Deep warm bass and and wonderful delivery by Asle Tostrup makes for a more pop sounding tune.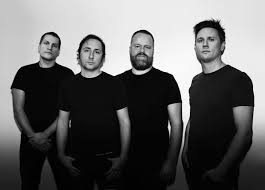 As with Sleepwalker extra help was drafted in from Per Oyder on the title song Disconnected playing Hammond organ further enhancing the Pink Floyd idiom. From the outset Henrik Fossum's drum rhythm laying down A Saucer Full Of Secrets  like atmosphere through Animals and The Wall very much in the David Gilmour school of darkness with an extra firmness and raw energy to it for good measure. A fitting title song methinks with all the elements of Airbag working together to create a powerful soundstage. Bjorn Riis sumptuous guitar again bolstered by Airbag's excellent rhythm section and Tostrup's almost lazy voice capturing the band band as a unit here at their collective best. I did think that supporting keyboards here could have been a little stronger though this is a subjective view.
As with other songs throughout Disconnected style etc has it's roots firmly with the Prog gods of old without the accepted grandeur of it's pomposity and over indulgence the finale Returned is a song lending itself more to the present form of perceived musical wisdom  found in the likes of Coldplay and Snow Patrol. Perhaps the only celebratory song on the album. A song of reconciliation and one that leaves the album in a positive place. All in all and album much greater than the sum of it's parts. I fear that die hard listeners entrenched in certain musical camps may criticise this album for all the wrong reasons. My overview of the album as a whole is that it is deeply satisfying musically and addictive. I will be seeking out Airbag's previous albums on the strength of this which signifies just how good this venture is. Disconnected can be bought in the knowledge that the more you play the less you won't. At the moment i am having trouble stopping !
www.airbagsound.com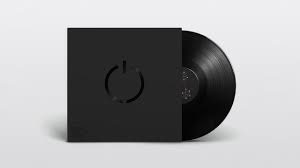 Disconnected CD from the webstore on this site Euro 23 (shipped)
Amazon….
Digital Download £5.94  CD £9.99  Special Edition CD 14:99* Vinyl LP £21.84.
*= Recommended.