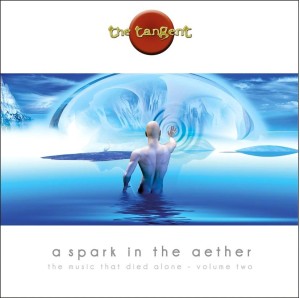 I consider The Tangent to be a phenomenon. A band that should be far more successful than they are depending on how you measure success. Perhaps it's the honest and matter of fact Yorkshire delivery of of Tangent boss Andy Tillison who not only pens thought provoking non fantasy derived lyrics, he's one hell of a composer and one of the most exciting keyboard players of the current Prog scene. Andy has a knack of assembling all the right people to avoid the more pedestrian approach of the Prog album formulation. Some bands stay with tried and tested musical templates that make up the colours of their usual livery. In some respects The Tangent are no different, though in my opinion there albums tend to contain songs and musical interludes that are akin to driving a Ferrari with the brakes removed. Daring, interesting and trend bucking. Many of the elements and parameters laid down by original Prog heroes  are contained here within,  so too are are classic rock, mainstream and fusion.
A Spark In The Aether is the eighth Tangent album and a continuation of the band's debut album 2003's The Music That Died alone. This album is indeed volume two and demonstrates the same freshness and free form approach to some of the longer segmented pieces. To further promote this continuation Ed Unitsky put together a beautiful package utilizing the same colours and illustrations found on The Music That Died Alone. Ed's art work and vision here is exemplary and as a consequence the whole package simply oozes quality which can be appreciated better with the vinyl album simply down to physical size.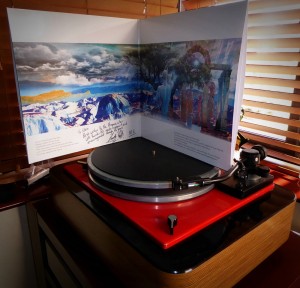 Where better to start then with a trail blazing opener, title track A Spark In The Aether.  The Supertramp electric piano stabs soon give way to Andy Tillison's signature synth sounds before setting off at a rare old pace. Harking back to the first album this song reminds me so much of Up-Hill From Here one of my favourite Tangent rock moments. This finds The Tangent up beat producing something they could get away playing on Top Of The Pops having a feel good factor about it. It certainly kept me on my feet. In keeping with all that went before The band set out on a five piece opus entitled Codpieces & Capes an obvious nod and a wink to Emerson Lake and Palmer et al. Very much a collection of minuets lamenting the pomposity, virtuosity and excess of a genre brought crashing to it's knees by the punk revolution.
Yet the love and unashamed passion for such bands echoed my own experiences travelling to see Pink Floyd in Newcastle without my parents knowing. The voice at the beginning of this piece was lifted from a radio broadcast and elsewhere the legendary views on the matter by the late John Peel can be heard. The harmonies informing that we've Got The Music! really do invoke the early Yes influence in a celebratory fashion. Parodies of such terms as  Sex And Drugs And Rock And Roll are echoed in Trucks & Rugs & Prog & Roll do cause a titter and again mocks the excesses of E.L.P's touring debacles before terminating with a reprise of We've Got The Music. Andy's Hammond playing here is simply sublime and there is nothing on Earth that sounds like the real thing.
Another song that carries on the theme from the first album is Canterbury style Clearing The Attic. Theo Travis adds that magic sound that bands like Camel and Caravan to name but a few capture so beautifully on their early albums. Theo's flute loans that quintessentially English quaintness to this song though with the aid of Luke Machin's wicked guitar licks bring a little Steely Dan magic to the song and it's meanderings. A song about forgiveness and getting rid of the baggage of the past, shedding the negativities of bygone relationships, disillusionment and resentment. It's about letting go and moving forward. A powerful piece of music and song which i strongly identify with and a total joy to listen to. Great too to hear the bass playing of original Tangent bassist Jonas Reingold throughout the album bringing a little Chris Squire to some parts.
Moving onto a little more free form style Aftereugine revisits Andy Tillison's love for Pink Floyd. Inspired by Floyd's Careful With That Axe Eugene there is some great atmosphere here and shades of Echoes thrown in for good measure. As Andy announces "Careful with that sax" Leo Travis blasts out a rather erratic sax solo. This homage to a great sound broke up the longer pieces on the album quite nicely before launching into the six part tale of the American dream Celluloid Road. The Tangents view of Hollywood and our view of America and it's influence on us all through movies, TV shows and the American way. This reminds me so much of Quantum Jump one of the reasons why i like The Tangent so much and this song in particular reminds me of Starbright Park one of my all time favourite QJ songs.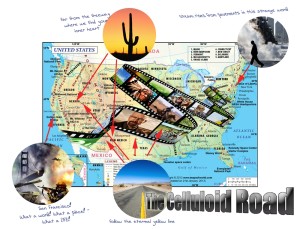 Very much a musical coast to coast road trip of America with references to various movie stars and macho ism created by them. The narrative from the outset is self explanatory throughout sections like The American Watchworld which reprises at the end of the piece and Cops & Boxes. But for me it really starts to take shape with the driving On The Road Again. A powerful rhythm that gets your foot tapping  powered along by Morgen Argen's excellent drums underpinned with great Hammond and Luke Machin's amazing guitar. This all too short song morphs into a peaceful lull The Inner Heart, a short lyrical interlude before the brass filled sound of San Francisco catapults the band into the stratosphere again. There is an almost funk vibe to some parts of this song. Very much the money shot methinks and if the band ever got close to releasing a single then this is it. This really is The Tangent at their very best with Andy Tillison's synth breaks sounding like Talking Heads.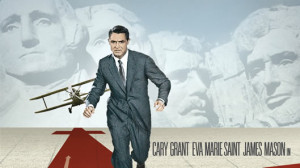 A Spark In The Aether part two completes the main part of the album reprising the initial theme with aplomb via a sumptuous west coast intro. Dreamy piano, Rhodes and Theo Travis sax playing makes for all the things i love. Luke Machin again hitting all the right notes doing everything that Lee Ritenour does and then some like a well oiled machine. Another blast of Hammond before returning to the anthem of the album. Keyboard playing is off the scale. A radio edit of San Francisco finishes off the proceedings Why? i am not sure but i am glad it's there becauase everytime i listen to the album i don't want it to stop. This album really is a journey in so many ways. To me it represents a culmination of The Tangent's life and works. It has excitement, pace and rhythm in spades with all the ingredients that make Prog music interesting and different. For vinyl enthusiasts A Spark In The Aether is a sound investment and represents great pride of ownership. If you have never heard The Tangent before then i would strongly advise you to start here.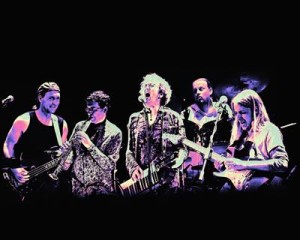 Thanks to Sally Collyer for her insight and valuable assistance.