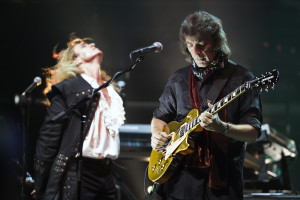 Prog pioneer Steve Hackett proudly announces the DVD release of his critically acclaimed live spectacular Genesis Revisited, filmed at the sold out show at London's legendary Royal Albert Hall in October 2013. The DVD of this landmark performance will hit the stores on 30th June 2014.
Genesis Revisited: Live at the Royal Albert Hall – the next best thing after being there – was recorded in 5.1 Surround Sound and will be available in the following formats:
Standard 2CD/DVD digipak
Limited 2CD/2DVD/Blu-Ray art-book with liner notes, photos and bonus interview features
An ecstatic Steve Hackett comments: "I'm excited the Steve Hackett Genesis Revisited show at the extraordinary Royal Albert Hall is being released on both DVD and Blu-Ray in 5.1. It was a thrilling musical experience for all concerned with a fantastic light / visual show! Paul Green and team filmed it brilliantly too. It's a feast for eyes, ears and all the senses…"
In order to re-live such a seminal chapter of prog rock history live on stage for Genesis Revisited, Hackett surrounded himself with a team of exceptional musicians including keyboardist Roger King (Gary Moore, Snoop Dog, Jamelia), Gary O'Toole (Chrissie Hynde, Kylie Minogue) on drums, percussion and vocals, Rob Townsend (Eddie Henderson, Bill Bruford, Django Bates) on sax, flute and percussion, Lee Pomeroy (Rick Wakeman, Take That) on bass, and Nad Sylvan (Abbas's Michael B Tretow) on vocals.
Prog Magazine's Grant Moon wrote: 'The Genesis Revisited incarnation represents perhaps the last chance we'll have to hear it as it should be. It's hard to recall a performance that sounded so good at this venue'.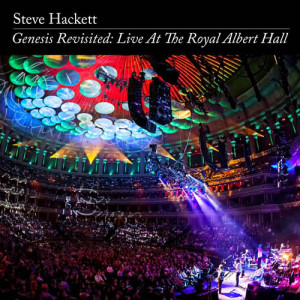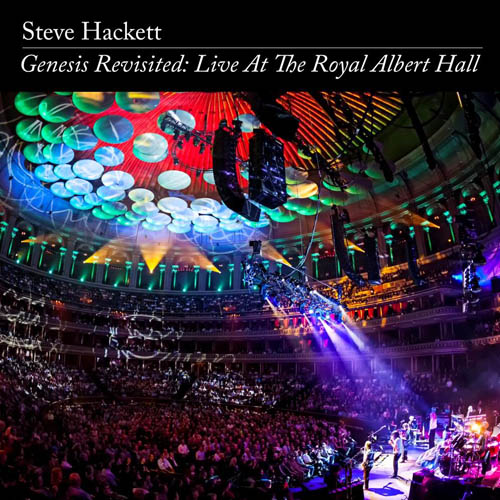 Full track listing:
Dance On A Volcano
Dancing With The Moonlit Knight
Fly On A Windshield
Broadway Melody of 1974
Carpet Crawlers (w/ Ray Wilson)
The Return Of The Giant Hogweed (w/ Roine Stolt)
The Musical Box
Horizons
Unquiet Slumbers For The Sleeprs
In That Quiet Earth
Afterglow
I Know What I Like (w/ Ray Wilson)
Firth of Fifth (w/ John Wetton)
Ripples (w/ Amanda Lehmann)
The Fountain of Salmacis
Supper's Ready
Watcher of the Skies
Los Endos
The guitar legend scooped Prog Magazine's 2013 Progressive Music Award for Event Of The Year following another Genesis Revisited sell out performance at London's Hammersmith Apollo.
After an unforgettable 2013, Hackett will be rewarding fans in 2014 with his Genesis Extended world tour, which hits the UK in October and sees the return of Nick Beggs on bass. The show will once again feature seminal tracks from the 'Genesis Golden Era', some of which were not included on the Genesis Revisited tour.