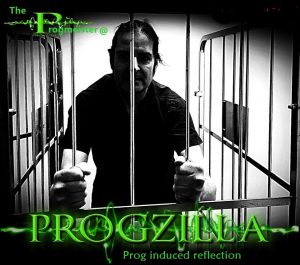 Music is a very powerful medium. It paints many colours bright and dark, white and grey. I discovered this whilst recently revisiting some classic Prog albums. Music in general holds the ability to chronical your life prompting memories of events, feelings and moods. It can lighten your day and/or make you reflect in a positive or a negative way. Obviously the choice of music is all important to elevate your mood or drift you into despair.  I had such an experience of the latter of the two recently during the revisiting of Pink Floyd's The Wall and Momentary Lapse Of Reason albums. Yes, I can almost hear you now saying to yourself "well, what do you expect? For the best part I would tend to agree. However, it wasn't the general darkness of the music that prompted me to think in a certain way it was how vividly specific the words became as I listened to them and how accurately they reflected my own experience in an alarming way. Of course it is well documented how interpretation of words whether it be song or poem can stir the inner feelings of many as two particular pieces did with me. Firstly Mother from The Wall. This reminded me in a stark manner of my strained relationship with my late mum. I still feel that she shaped the way I think and harbor a lot of her fears which to this day cost me a lot of sleepless nights. Strange isn't it that one only allows one's self to be who you truly are when the most dominant of your parents passes away fear of being judged or ridiculed?The second song was One Slip from A Momentary Lapse Of Reason, something many of us no doubt have, I know I do. This dragged up the whole sorry saga of my 24 year marriage being flushed down the toilet and starting my life again as I turned 50. Powerful stuff eh?  It goes to show that you can derive meaning from songs that may have absolutely nothing whatsoever to do with personal plight or fantasy or the writers intended meaning.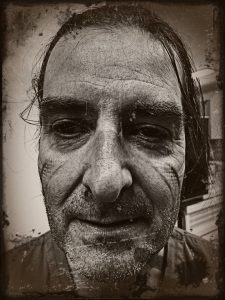 In the same way I have been drawing meanings and thoughts about our recent social crisis from Love Over Fear, Pendragon's most recent album.  There are words and musical phrasing within made more obvious by the lockdown and risks we all face. These are all personal reflections prompted by the written word communicated in song. It is easy to forget that we as people and a nation have a rich heritage and should steer away from conspiracy theories, news saturation and the less intuitive in society. Veering away from the darker side of Prog  I have basked more recently in more light hearted memories. Favourite films and toys, places, friends, special occasions and celebrations. Big Big Train is one of the bands who transport me to many of these places. I reflect on things like my train set when I was a boy, Engineering from when I was an apprentice fitter/turner places I have visited like Rievaulx Abbey in Yorkshire. No mean feat for a group of songwriters and musicians. This is the power they can wield, the power to influence and excite almost like the spiritual lighting of a candle. The pandemic and resulting causes and effects have put strain on many minds. The whole upturning of society and what we have in the past perceived as the norm has been brutally interrupted for the time being giving a sense that we now have to earn back what we once had and took for granted.  The financial pressures and the inability to do the most basic things like attending hospital appointments or shopping have all taken their toll on the many.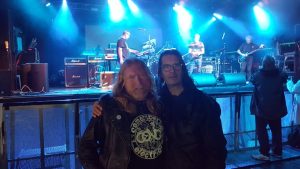 For the time being I intend to file the music whatever genre it may be that lends itself too much to social massage and concentrate on that music that sparks a more positive vibe in me. I am hopeful, as there is a lot of it around and a lot in the pipeline too ie The Midas Touch by The Tangent. I am sure that things will take a turn for the better and will report back when I have attended my first post lockdown gig or discovered more fantastic music to share and pick good vibes from. So, when you are sat with the intention of listening to some of your favourite tunes especially from the classical era of Pink Floyd, Genesis or Yes, you may just experience a Prog induced reflection. I wish upon you all a lighter one and not the darker variety. As they say, it's all in the mind. Stay safe my friends.
The Progmeister