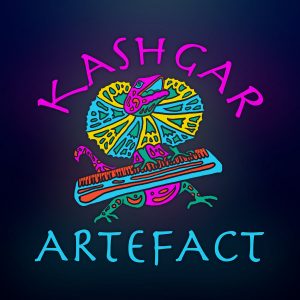 Of the many artists that turned up in my inbox recently none intrigued me more than Marcus Taylor. Marcus is a guitarist/multi-instrumentalist in Ontario Canada who may be known to some from his collaboration with keyboard player Ben Bell and drummer James Chapman in Broken Parachute?   Marcus was kind enough to send me a copy of his most recent work under the guise of Kashgar entitled
Artefact.
Enlisting the help of former Broken Parachute band mates, it was suggested to Marcus that he contact Marc Atkinson of Riversea/Moon Halo et al. Marc has a very distinctive voice ranging from melancholy to all out soulful rock and sadly only features on three of the ten pieces that make up the predominantly fusion inspired
Artefact.
As well as Marc Atkinson singer Laura Scott features all too briefly on backing vocals. The main core of Kashgar comprises of Marcus Taylor playing guitars/bass/percussion/synths and backing vocals, Ben Bell (Gandalf's Fist, Patchwork Cacophony et al) keyboards and choir and James Chapman on drums.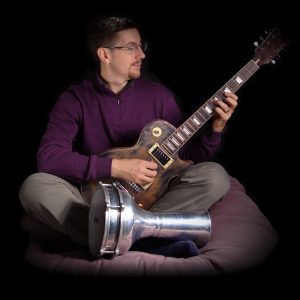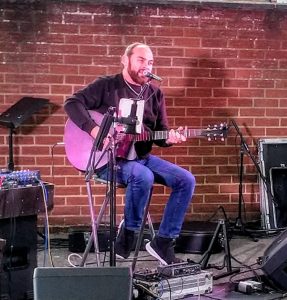 Billed as a cross between Prog and fusion with Eastern influences
Artefact
clearly does what it says on the tin and delivers all three, though I have to inform that there is ab emphasis on the fusion aspect of this. What this album doesn't suffer from that many that fall into the fusion category do is that it steers clear of becoming what the unkinder of critics describe as elevator music. To achieve this a certain amount of grit has been applied which lends weight and dynamics in equal measures. I can draw many comparisons throughout
Artefact
that will appease both the classic Prog and classic rock lover to the more blues orientated guitar-based music as well as a dash of art rock. Think Mahavishnu Orchestra! From the outset the subtle opening of
Uncertainties
soon develops into a Gentle Giant-like eclecticism which when subsides leave an almost Hendrix style feel to Taylor's playing. There is support aplenty from Ben Bell's solid organ sound lending more than a nod and a wink to Deep Purple. Refreshing to hear real drums too and throughout the whole project James Chapman proves himself to be no slouch.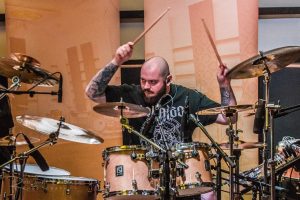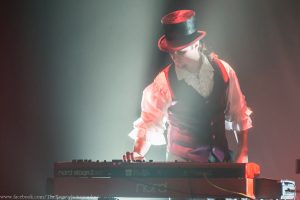 Burning Daylight
finds Eastern rhythms meeting a blues vibe as Marc Atkinson delivers the rockier side of his vocal range. Like all things hinting at Prog this piece changes melds differing styles Chapman's solid drums. The following two tracks appealed to the side of me as a music lover that I have a complete passion for beginning with
Saborito.
Smooth jazz is the order of the day though not a phrase I am totally comfortable using.
Saborito
will win many friends who bask in the delights of guitarists like Lee Ritenour, Larry Carlton, Al De Meola, Larry Coryell and the crème of their genre. I felt right at home listening to this and the following piece
The Unholy Four
which is pretty much more of the same with great blues licks and nicely recorded open drum sound. Don't let these to pieces fool you into a false sense of safety as a change in style is employed in
Light Me Up
that does exactly that. There is a little more heft involved and Marc Atkinson's voice taking on a more 60's tinge. The diversity of
Artifact
continues with an Indian vibe and atmosphere in
Jairazbhoy.
This very much reminded me of early Pink Floyd with its psychedelic leanings. However, Marcus Taylor's pin sharp guitar technique, electric, nylon and conventional acoustic playing prevent the piece from wandering of course and North Eastern feel. To offset the guitar orientated side of this piece Marcus also plays a variety of ethnic instruments including Konakol; Kanjira;Nal; Darbuka as well as electronic percussion.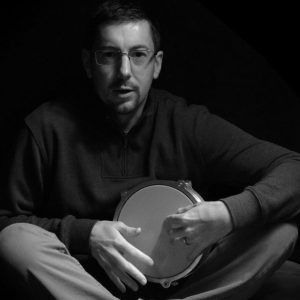 In a more tranquil setting Marc Atkinson delivers his final vocal contribution with
Transcendence.
An almost peaceful haven amidst the surrounding myriad of styles, mood and tempo. There is definitely a spiritual intent with this song which fits beautifully into the mix which again uses Eastern rhythms and percussion this time throwing Cabassa ad Pandeiro into the soundstage. Tempo and style quickly turns around at just over two minutes in when the jazz guitar button is pressed allowing Marcus Taylor to take off on a totally different course. Speaking of a change in tempo,
Libertad
gives out a much more Latin groove in this Carlos Santana-like outing. Ben Bell steals a little of the thunder with a great organ break making the whole piece fast, bright and breezy adding just a morsal of Mellotron and clavinet for good measure. Returning to the west coast sound of jazz fusion overtones
Oslito
once again finds Ben Bell's steely organ sound ably supporting Marcus Taylor's smooth licks adding weight and the all-important edge to retain a freshness before heading in to the more Proggier climes of
No More Time.
Sometimes it is difficult to sequence an album of songs and musical pieces though Marcus Taylor seems to have got it just about right with
Artefact. No More Time
begins with yet another 60's vocal inflection in the form of chant this time performed by Marcus Taylor and Ben Bell. The Prog side of the piece also includes a more blues rendition of the genre and yet a style that here and throughout this beautiful ensemble works perfectly. Indeed, there is a quality inherent throughout not only the playing by all concerned but the compositions and concept. Even the use of the name Kashgar conjures up the whole idea of the silk road and the transition of East to West which is totally intentional and so beautifully achieved. Even the colourful artwork by Candy Medusa further emphasises the Eastern influence in the predominantly Western musical indulgence. 2020 has been a difficult year for many musicians though it is notable that with more time to spend in the production stage of new music that quality has increased significantly.
Artefact
is no different and if you are looking for something to stimulate your musical senses look no further than Kashgar.  Yes, it really is that good! Want to buy the album? Just go to……….. http://kashgarband.bancamp.com