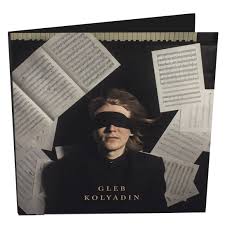 Who is Gleb Kolyadin? A Russian spy? a novelist? or even a rebel fighter? No, none of these. Gleb as it turns out is a talented Russian pianist who in 2010 formed
Iamthemorning
with singer and cohort Marjana Semkina, recording three anbums between 2012 and 2016 when they won Progressive Music Award for album of the year. This debut solo album by gleb is packing an arsenal of Progs's finest musical weapons. gathered here are Gavin Harrison (King Crimson / Porcupine Tree) on drums and percussion, Nick Beggs (Steven Wilson / Steve Hackett / The Mute Gods) bass, Theo Travis (The Tangent / Robert Fripp / Steven Wilson / Porcupine Tree) Saxophone and flute and Dream Theater's Jordan Rudess contributing a synth solo. As well as these stella artisans of the progressive music scene the album is graced with vocal contributions from Marillion's Steve Hogarth and Antimatter's Mick Moss. A pretty impressive line up indeed though it must be said that other musicians appearing throughout Gleb's impressively bolstered recording are as equally skilled and talented without enjoying the celebrity status. In a strange kind of way i set myself up for a fall as previous experience has taught me that in some cases a cast of prestigious muso's does not automatically equate to a great outcome. I need not of been so concerned though as from the first few bars of 
Insight 
all such fears were allayed. What makes this album so special from the outset is the crispness of every note and for me personally hearing the ghost of the late Keith Emerson such are the chord structures, depth and breadth of each composition.  Gleb Kolyadin is described in the promotional literature i received as a virtuoso pianist an often over subscribed notion in my humble opinion though in this case the description was apt indeed. Along with Gavin Harrison's by now infamous drum technique 
Insight 
drives along like a formula 1 racing car abetted by Nick Beggs tuneful bass and Theo Travis playing some great sax. As well as guitar be played throughout the album by Russian guitarist Vlad Avy there are notable contributions by Iliia Diakov playing violin, Alexander Peresypkin on Cello and Grigorii Osipov adding a little spice to the mix with vibraphone and marimba.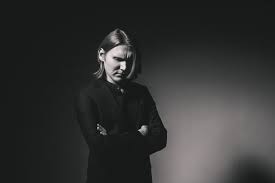 Gleb Kolyadin himself is an absolute joy to listen to. It is obvious from all of his compositions here (13 in all) that the grand piano is his first instrument of choice, evident by the way it has been captured so well in the overall recording. At a guess i would say that huge attention to the miking of Gleb's grand piano at the famed Mosfilm studio in Moscow was meticulous. That said Gleb's synth playing is as equally impressive. 
Astral Architecture 
benefits massively from Gavin Harrison's percussion talents adding once again to the pace and intricacy of the piece. Fans of Japan will warm to the warmth and textured layers of 
Astral Architecture 
in no small part to Mick Moss sounding uncannily like David Sylvian, at least he did to my mind. Once again subtle nuances of violin and cello.  One of the terms used to describe Glen Kolyadin's previous musical exploits is "chamber Prog", people do like a label don't they? However, i can see just where they're coming from with
White Dawn.
A pared down piece featuring Gleb performing what i would describe as more of a piano recital enhanced just a little by Nick Beggs on bass and Vlad Avy on guitar as well as the Russian strings duo on violin and cello.
White Dawn
is a perfect bridge to that of which i consider to be the most enjoyable piece of the whole album
Kaleidoscope.
This really is a tour de force and packs a real sonic punch. On this particular piece and in context Gavin Harrison and Nick Beggs represent a rhythm section made in heaven. The pair really demonstrate their individual command of their craft as does the flute and sax legend Theo Travis giving it large on both of the fore mentioned instruments. The soundstage is filled to capacity with Gleb Kolyadin's razor sharpe keyboard exploits and Grigorii Ospirov's vibraphone  as well as a welcome thump of Evan Carson's bodhran. Tatiana Dubovaya injects a much needed dose of femininity with her haunting voice which also brings a little calm to an eclectic storm of styles and instrumentation.
What better than to slow the pace after such a whirlwind than a solo piano recital? This can be found in
Eidolon.
A moment of tranquility with just Gleb and his grand piano soothing the savage beast before easing the listener into more up tempo tunes via the rather pleasing jazz infused
Into The Void.
Here Gavin Harrison is swapped out for Evan Carson playing drums and percussion with yet another of the Russian contingent Grigory Voskoboynik playing a sumptuous double bass giving off a jazz club vibe. Vlad Avy too sprinkling just the right measure of guitar to the mix. Just as the album began though i was once again reminded of a style now lost forever in the late great Keith Emerson  with the full on
The Room.
Retaining the double bass and with Gavin Harrison back behind the kit this superb composition affirms Gleb Kolyadin as one of my favourite contemporary keyboard players.  Once again the soundstage is filled with interesting sounds and textures with Theo Travis managing to cut through the melee with his saxophone. Making the first of his two vocal appearances on the album is Marillion's Steve Hogarth contributing spoken dialogue on
Confluence.
As throughout, Gleb Kolyadin's keyboards are exemplory whilst Nick Beggs fretless bass makes for a soothing and smoothing of the piece as does Gigorii Ospirov's vibraphone and marimba.  This piece did in some way remind me of a song from
50 Words For Snow
by Kate Bush possessing as it does a similar atmosphere. Interesting addition of a hang drum which i felt better appreciated on a good pair of speakers rather than a headphone experience. Speaking of atmospheric,
Constellation / The Bell
is as grand as the piano it is played upon and lays bare Gleb Kolyadin's classical leanings and tuition. Once again Tatiana Dubovaya employs her eerie voice to send out an almost siren like cry from the rocks whilst Svetlana Shumkova who ably played the hang drum on
Confluence
recites a spoken dialogue only to pick up the sticks and play her beloved hang drum for
Echo / Sigh / Strand. Off on another
another jazz outing via
Penrose stairs
the tight unit of messrs Kolyadin, Harrison, Beggs benefit greatly from the inclusion of Vlad Avy's acoustic guitar. Here the whole piece seems to transcend the constraints of the loudspeakers and project into the room akin to a live event.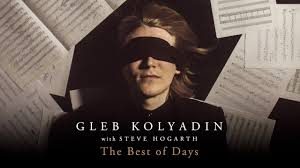 Storyteller
finds Jordan Rudess of Dream Theater fame tripping out with a synth solo which to be very honest i feel could have been performed just as well by Kolyadin himself. Once again spoken word dialogue this time provided by Ole Irenaes Wierod. (No, i have never heard of him either). Though this may excite some of the dyed in the wool prog fans i was left a little cold by it.  However, all is not lost. and the finale is a rather good one in fact i couldn't think of a better way to conclude such a great body of work.  Steve Hogarth is a great choice of singer for a song that would not be out of place on any Marillion album. One minor criticism though is that Vlad Avy's guitar is voiced too close to that of Marillion's Steve Rothery as if to emulate him in some way and for some reason? That aside, the lilting tones of Steve Hogarth along with Gleb Kolyadin's piano theme lends a sixties art movie feel and one that i found instantly likable. What a great start to 2018 the first album reviewed and one that is fresh and involving. Apart from creating something so expansive from his original musical sketches from recordings of Gleb Kolyadin's original piano pieces this man has set the bar very high so early on in the year. What ever you musical penchant or what ever title you would like to give it Gleb Kolyadin has set a new gold standard aided and abetted by the best in the industry. Gleb Kolyadin's debut album will be released on 23rd February 2018  via K-Scope Pre-order now is my advice, this album is simply stunning vinyl is £14.99 CD is £9.99 Download £7.99 from Amazon