2013 has been a very difficult year for me personally and one that will remain in my memory for many years to come. The one thing that has remained positive has been the world of Prog. Forty years on since the release of the most most influential albums that truly shaped the genre that many people adore including Pink Floyd's Dark Side Of The Moon, Genesis Selling England By The Pound, E.L.P's Brain Salad Surgery and Yes's Tales From The Topographic Oceans. There have been so many things that struck a personal chord for me this year musically. The first was The Tangent's Le Sacre Du Travail, Which seemed to chronicle my life thus far. I didn't realise just how much i had in common with Andy Tillison until i listened to this album. However, he was blessed with a musical gift and i was not. Am i bitter? Bloody right !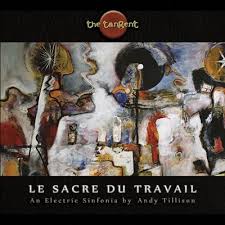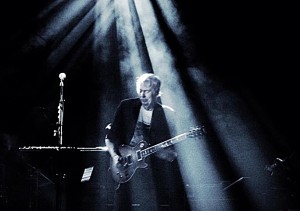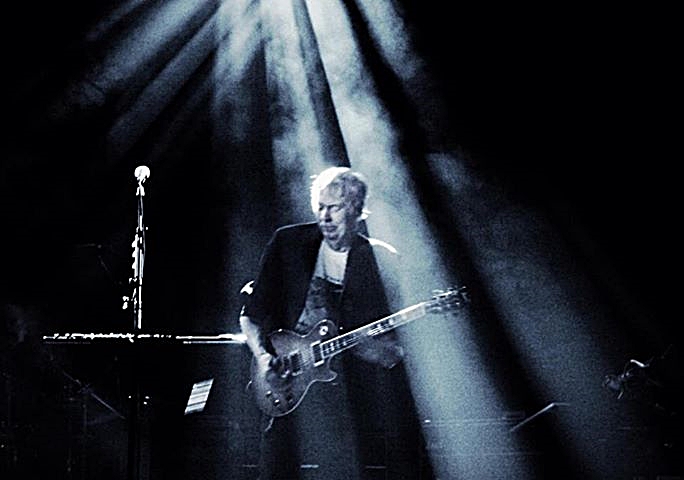 The second thing was watching Camel perform live in Harrogate. This really did tug at my emotions. Music as many of us know chronicles your life and so many of the songs and musical pieces that Camel played after their ten years absence really brought back so many memories, not least the many Camel concerts i have attended in the bands many guises.  Both of these 2013 happenings made me reflect on many things. Absent friends, long lost friends and family, values and spiritual leanings. So many tributes to Progressive music have been made this year some inadvertantly like Steven Wilson's The Raven Who Refused To Sing and some in the form of celebration such as Steve Hackett's Genesis revisited tour.
With all of these things on my mind i often sit and ponder the denial by many of the importance and contribution to the music industry by many of Prog's elite vanguard. I find it interesting that many musicians who are and were very successful in other musical genres are big fans of Prog. I recall chatting to Nick Beggs a few years back and him telling me that whilst he was playing with Kajagoogoo in the 1980's he was listening to Steve Hackett, Genesis and all manner of Prog royalty.  This made me wonder when i was last flicking through the many channels on my Sky box and usually landing on Sky Arts, why have the top producers and directors failed to make movies about any of the Prog echelons?
Anyone who has read Keith Emerson's Pictures Of An Exhibitionist or the myriad of biography's, autobiography's and Prog publications knows that there is a great deal of mileage in some of the most powerful and intriguing stories to be yet told on the big screen. I for one would love to see a film adaptation of the Sid Barrett and Pink Floyd story or indeed any of the major players. Not documentary and other such media but a full blown movie production. It worked when they got Val Kilmer to play Jim Morrison in The Doors movie so why not tell the tail of Prog icons? Who would play Sid Barrett, David Gilmour or Keith Emerson? Answers or suggestions on an e-card please.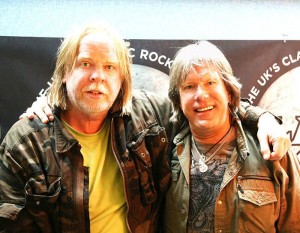 Forty years on 2013  has been a great Prog year in much the same way as 1973 was. People like Steven Wilson and bands like The Tangent and Spock's Beard are carrying the torch forward and as such get The Progmeisters award to the music industry. I find it amusing how the tale of punk got rid of bands like Pink Floyd and the extravagance of Progressive rock and it's shear pomposity, as thePunks like the new romantics that followed were so short lived in cult terms were as progressive music survived by manifesting itself in so many bands in so many ways. This is why Prog has been a constant ("A River Of Constant Change") throughout the past forty years. Because it has substance, breadth and diversity. It augments other musical styles offering an alternative to the many different musical styles and also gives an anchor to a time gone by when the world was a better place on so many levels.  2013 has been a celebration of musical fantasy and escapism that is as important to me now as it was in 1973. The reasons may differ though the need has not.
I said in an earlier blog the 2013 would be the year of Prog and i was right in so many ways. I have been transported to some great places by some amazing music played by some amazing artistes over the bast eleven months. For this i am eternally grateful, i have been blessed. With the new year looming there is no sign of things ebating with the Northlands project nearing completion and a possible new release from Camel on the horizon things are shaping up nicely for 2014. Just to conclude, if there is any producers out there considering the posibility of The Sid Barrett story, i am available should you be looking for someone to portray him in his later years complete with paunch etc. For now i will just keep playing my records!