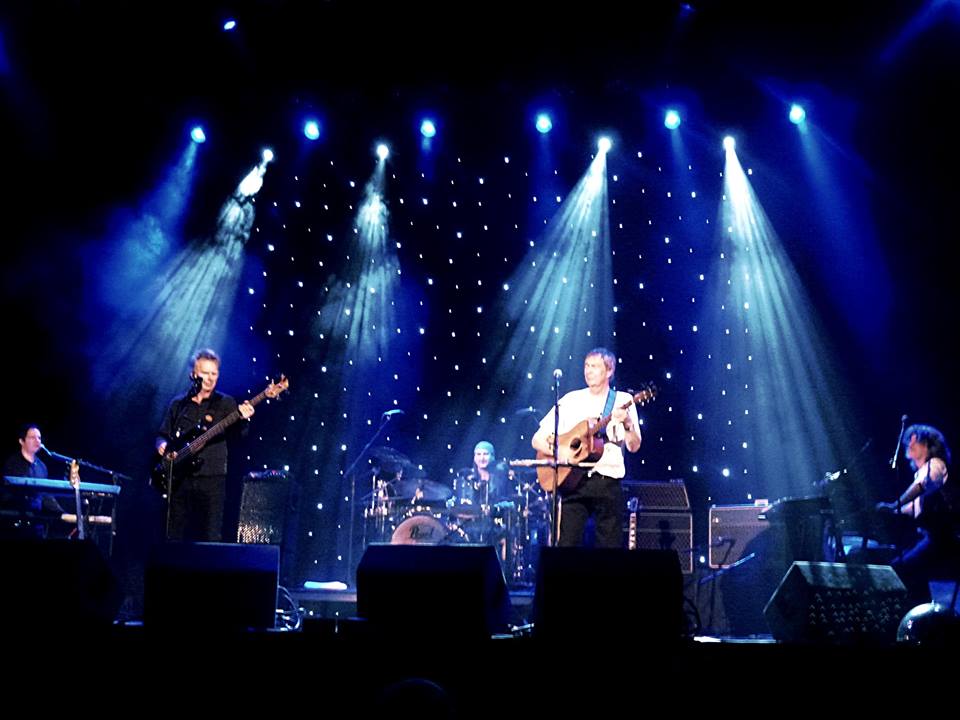 Some things in your life are very personal and effect you in a way that touch your soul. Camel are one of those things and an element of my life since adolescence. Imagine how thrilled i was to hear that after a ten year abscence due in no small part to guitarist Anrdew Latimers illness that a short tour had been organised? Not just a short tour but one to commemorate The Snow Goose and of course original band member the late Peter Bardens. I couldn't think of a nicer place to begin the tour than the Royal Theatre in Harrogate. A beautiful spa town steaped in history with amazing archetecture. None more so than the rather sumptuous Royal Theatre with it's mural's and archetraves adding to the mood of the event. One down side though was the hike to the nearest loo and the limited capacity thereof!
Promptness was the order of the day and the band hit the stage at 7:30pm sharp. very un-rock n roll and caught me unawares. Most of the adience was seated upon my arrival and i missed the first few bars of the newly revamped Snow Goose. I flayed myself with hemp all the way home. Camel have re-recorded the Snow Goose and the new version was on sale at the merch desk. It was great to see Andrew latimer looking so well and able to maintain the very high standard of playing whether it be playing guitar, flute or keyboards. I can't think of any other musician who gives so much of themselves to an audience than he. Each note he plays seems to transcend straight from his heart and soul.
The band played The Snow Goose in it's entirity and the re-worked parts really were a breath of fresh air adding a new dimension to an already loved classic and played with aplomb. Guy Le Blanc's keyboards were simply fist class and caught the spirit of Pete Bardens spontaneous style. Following a short brake Mr Latimer returned to the stage alone armed only with an acoustic guitar. As he sat and strummed the opening few bars of my favourite version of Never lt Go" i could feel the hair standing up on the back of my neck. As the band filed in behind him they simply took flight, Denis Clement's drum and cymbal work driving the piece along like an express train. This rousing rendition of Pete Bardens timeless piece of music had everyone to their feet for a standing ovation. Rightly so, it was blisteringly good.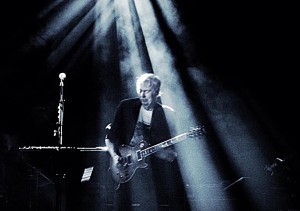 Not wanting to stop for breath the band launched straight into Song Within A Song from the excellent Moonmadness album. Colin Bass not only played some fine bass throughout this song (and indeed all evening) but his lilting vocals which never seem to age carried it perfectly to Jason Hart (Renaissance) and Guy La Blanc's keybs
Special, very special. Pictures by Brendan Eyre.