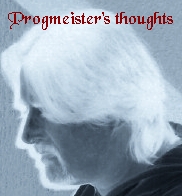 The world really is in a sorry state at the moment isn't it? The whole of the Middle East seems to be on fire, the tragedy that has recently befallen Japan, the economy, the list goes on and on. Recent cuts in the arts budget concerns me a lot too. It is bad enough that local councils don't grit the roads or close public toilets to save money but when they axe the means by which we all escape from the humdrum it becomes even more depressing.
The new Leap Day album was sent to me the other day for review and whilst i was listening to it, it dawned on me that whist i was litening i was transported back to the 1970's and that i had totally forgotton about the current misery that mankind is faced with. No mean feat for a little known Dutch band methinks!
My point is this, never has there been a more important time to support bands in every way possible than now. In a world where stealing music via the internet is fast becoming the norm (bring back vinyl for all new recordings) the main source of income to many bands is to play live.
I think the recent cancellation of this years Nearfest is not only a tragedy but a sign of how tough things are in the present climate. It is up to us all as a music loving community to support bands in any way that we can and prevent yet another piece of our heritage disappear into the ether.
Where do we go to escape the current world crisis? Well, the answer is in your music collection. Put on a record or a CD and transport yourself to another dimention. Better still, if you can afford it get yourself along to a gig and emerse yourself in the shear escapism. Whilst you enjoy it though, remember on your return to Earth who gave you the means. Covet them, appreciate them and above all support them as best you can. Not only bands but the venues in which they play.
Prog, it might be all we have left……..