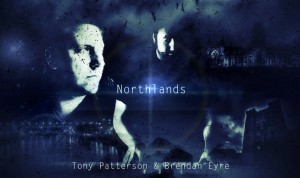 An exciting new project is to be undertaken by North East musicians Tony Patterson and Brendan Eyre. The musical coalition is a long time coming. The seeds of Northlands were sewn by Tony over a year ago during a meeting of the North East Prog Collective in the capital of the North East, Newcastle and was the produce of something he has been planning for some time.  Both musicians major in atmospheric musical soundscapes as can be heard on Tony's Ra album which exudes Eastern/Egyptian rhythms and culture and Brendan Eyre's fabulous Tall Ships album.
Tony Patterson is well known to many already as the singer and flautist with one of the most successful Genesis tribute bands in the world, Re-Genesis and Brendan Eyre as keyboard ace with both Riversea and Nine Stones Close. It is overlooked by many that both are not only amazing musicians but composers of equally amazing music. Northlands will see them working together on a subject close to both of their hearts, the culture, heritage, commerce and the pastoral elements of the North of England. Other well known musicians from the North will also be contributing to the project and some very special guests from further south.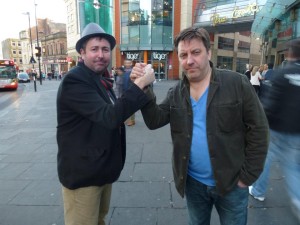 Regular tasters from Northlands will be posted on the Northlands Facebook page and of course Progmeister so keep your eyes and ears glued. Release is set for early to mid 2014. For many proud Prog fans who are equally as proud of being from the North this will be an album to look forward to next year. Pre-orders will be taken shortly, watch this space and also the Northlands Facebook page.
From the riding's to the borders, we are the men and women of the Northlands……