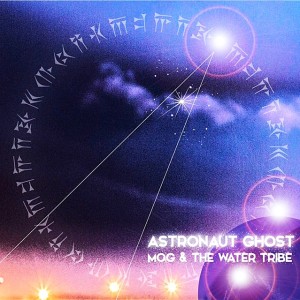 North East Indie band Mog And The Water Tribe release their first album under their new guise moving on from being simply known as Mog. I must admit the new moniker seems a little more catchy and certainly adds to the intrigue behind the band. Mog And The Water Tribe consists of singer songwriter Phil Swinburne (vocals/keys) Lewis Richardson (guitars) K. Lodge (drums) and Nige Spaven (bass). Astronaut Ghost is a collection of ten songs of deeply spiritual and personal writing by Phil Swinburne and following numerous listening sessions i can confirm that Astronaut Ghost is a breath of fresh air amidst the banal fodder being generated by the likes of X-Factor wannabe's and cover bands. The songs throughout this album are for the better part those that remain in your head and find yourself whistling or humming.
The appeal of this album is the package as a whole and not the songs in isolation. A very lyrical set of songs telling stories, good old fashioned stuff that works admirably. Opening gambit The Water Tribe leaves the launch pad in a pacey pleasing way with guitar and keys racing along at break neck speed. A get at the elite in society who feel they can actually walk on water the song had me thinking of The Cure and their like. Lots of 80's sounds and influence can be gleaned throughout the songs from China Crisis to Crowded House.
In the light of recent events with air strikes in Syria and Iraq by UK forces songs like Not In My Name really do reflect a view held by many and has some great keyboard inflections to boot. Phil Swinburne's voice has a very sixties sound to it and i find the Northern accent that creeps in momentarily rather homely as are the images of the bands industrial environment included in the CD booklet. The album is nicely packaged representative the bands personalities. The album does have a tendency to meander and weave in and out of different genre, something i found interesting and kept me listening to the whole album rather than individual songs. Emotional Refugee is a Genesis pastiche if ever i heard one. I thought of Trick Of The Tale as soon as i heard it and it made me smile. A song about love and peace and the thought of refugee's being used as political pawns it is surprisingly uplifting considering. Piano player Steve Palmer was drafted in to add a rather quaint honky tonk piano further lifting the mood of the piece.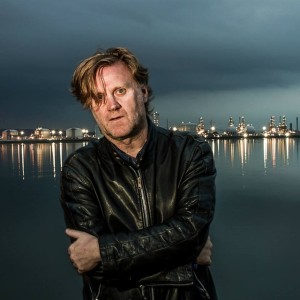 The antithesis of this is Sunken. A darker and more bleak look at the inability to interact and the want to isolate ones self.  Lewis Richardson's guitar sounding very Simple Minds and like most of his guitar work here was subtle if slightly understated. Like many of the other songs on the album i did relate to them and found it easy to immerse myself in their message. Evident throughout is the punchy and solid bass laid down by Nige Spaven and bolsters a great soundstage present all the way through the album. Ghost is a missive based around belief and has some wicked subsonic keyboard  sounds at the beginning. Many of the songs and their meanings i found intertwined and the following song The Voice a continuation of Ghost carrying a plea of wanting someone to contact you.
The penultimate song Forgive Yourself is without doubt my favourite song on the album. Using glassy keyboard sound as if to promote light and harmony. A song of forgiveness, about carrying guilt and ignorance. Very thoughtful provoking and beautifully put together. I found this song sticking in my head which is a good sign for any piece of music. Continuing with the spacey, airy sounds Astronaut completes the album splendidly. Lush soundscapes and memorable licks make you want to play it all over again. I think you can tell that i like this album a lot. My first album review of 2016 and it sets the bar high. What comes across in spades is a band proud of their roots and heritage. Obvious from the start that this crafted well thought out pieces telling stories and conveying personal views and feelings. These are seasoned muso's who learned their craft playing clubs and pubs and not the manufactured media driven products that abound today. I thoroughly recommend this album. It defies categorisation and as i said above is a breath of fresh air.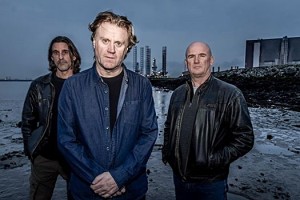 Astronaut Ghost is available from the following link for £9 which includes UK postage and packing…
http://leyrich.wix.com/mog-site