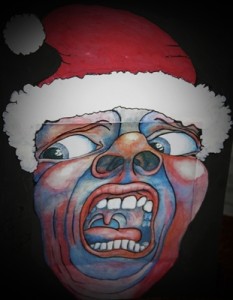 What a fabulous year it has been musically and promises to follow on into 2013 with some great projects in the pipeline. Not least will be the new Tangent album currently under construction. Indeed the highlight for myself in 2012 was having The Tangent headline Progmeister 2 which i am sure that many of you remember being a treat. I have had the pleasure of reviewing many fabulous albums this year (Some still left to be written) Thanks to everyone who sent discs and apologies to those who didn't get posted. Some albums simply were'nt prog, some i posted elsewhere and others i found too difficult to review. This has no reflection at all on the immense talent demonstrated by all.
Below is the Progmeister's top ten albums of 2012.
May i thank you all for your continued support throughout the year and hope to see you next Autumn/Winter at Progmeister III (Health, wealth and temperament providing)
It is fitting then that i post my top ten on the day of the North East Prog Collective Christmas beano.
Have a fantastic Christmas Progsters and a safe, enjoyable and musical new year.
THE PROGMEISTERS TOP TEN 2012
1. Out Of An Ancient World-RiverSea
2. English Electric Part One-Big Big Train
3. Grace For Drowning-Steven Wilson
4. Genesis Revisited II-Steve Hackett
5. A Far Cry From Home-Stolen Earth
6. XXX-Asia
7. A Life Within A Day-Squackett
8. Earthlight-Tony Patterson
9. One Eye On The Sunrise
10. The Broken Road-Rob Gould.
BEST DVD/BLUE-RAY
Get All You Deserve-Steven Wilson.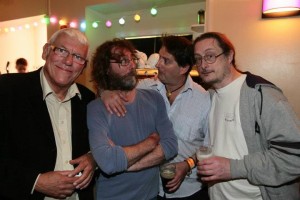 Thank you to The Progmeister team, love you all.