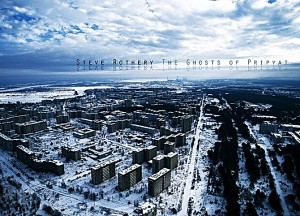 Marillion Axe man Steve Rothery seems to have developed something of a magic touch putting together as he has a formidable group of musicians that make up his live band. Having written an album of purely musical pieces what better thing to do than to get an already road tested band to help record it.
Ghosts Of Pripyat
comprises of seven atmospheric tracks culminating in the title track which pays tribute to the many souls that gave their lives to clear away the radioactive top soil and pour concrete into the damaged reactor following the disaster at Chenobyl. Reviewed here is the special edition of the album which includes a DVD, a gate fold sleeve and a booklet with some rather classy art work by Lasse Hoile and a team of great photographers. The DVD contains a documentary filmed at Real World studio, mainly in the dining room whilst someone in the scullery was washing up and clattering crockery and cutlery. The footage of the band playing live at at Real World Studio is a treat. It gives you an idea of the synergy within the band and the reason that the finished album sounds as good as it does.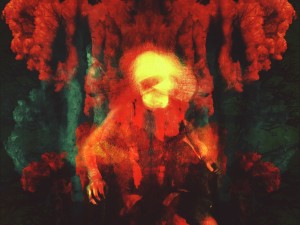 Getting the album under way is
Morpheus,
a better opening gambit could not be wished for.Steve Rothery's influences are all laid bare, their inflections peppered throughout the whole piece. Of course the imagery instilled by the art work does have the mind working overtime. I found my impression given by the subject matter at odds with the titles though musically more than appropriate. Organ and keyboards throughout this piece and the album are fresh and strong and literally drive the track towards an exciting conclusion helped along in no small part by guesting muso Steve Hackett who leaves his signature like the sword of Zorro. After getting my breath back i was greeted with the more percussive rhythm of
Kendris. Kendris
includes some interesting guitar synth sounds and a full soundstage no doubt filled out by Dave Foster Steve's rhythm or should i say supporting guitarist.  The main theme of
Kendris
firmly embeds itself in your psyche and i found myself humming it whilst going about my business. Away from the main premise of the album is
Old Man Of The Sea
which seems to steer the listener away from the desolation of Pripyat and it's sad, bleak tale. The sound of a squeeze box /accordion really give that nautical feel to this piece which seems to change pace at around three and a half minutes in when it turns into a guitar fest. Steven Wilson joins Steve Hackett in contributing their unmistakable styles to
Old Man Of The Sea
the conclusion of which reminding me of
Wurm
( the conclusion of
yours Is No Disgrace
from the Yes Album. This really is the opus of the album and a cornucopia of styles and textures.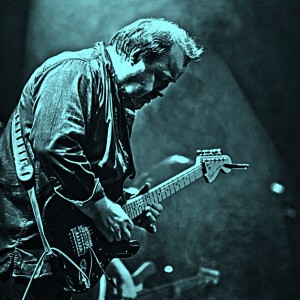 White Pass
represents for me one of the highlights of the album. A very dramatic and atmospheric intro gives way to an interesting rhythm leaving me with the expectancy the someone was going to start singing  Mark Knopfler's
Sailing To Philadelphia.
This piece seems to be split in two. At four minutes an thirty seconds
White Pass
becomes a Genesis meets Pink Floyd application. Throughout the whole of this album the listener cannot fail to be impressed with the vice like grip that drummer Leon Parr has on every track. Parr's turbine playing has so much power and percussive transience (none more so than here) that it had me looking for sticks to beat the settee with such was my want to play along. In sharp contrast
Yesterdays Hero
finds Leon Parr taking a well earned rest allowing the subtle nuances of Yatim Halimi's wondrous bass playing to drift through. Closing my eyes i could easily viewed and heard Camel's Andy Latimer playing with some great acoustic and slide guitar to finish things off. Dreamy blues guitar is something i feel Steve Rothery does rather well. The melancholic guitar and subtle Rhodes sounds had Leon Parr resting temporarily allowing the nuances of Yatim Halimi's wondrous bass playing to come flooding through. The opening of this song reminded me so much of
Angelina 
from Marillion's excellent
Marbles
album. (my favorite Marillion song from my favorite Marillion album) Yatim Halimi's bass playing once again solid and tuneful melding with the metal power chords enhanced by Riccardo Romano's wicked organ chops. The rhythm section give the whole album a live feel exciting, bold and real. The beautiful acoustic guitar opening to the grand finale
Ghosts Of Pripyat
found keyboard player Riccardo Romano playing twelve string so the whole think seemed to take on an early Genesis feel during Anthony Phillips tenure. This bright and breezy beginning soon turned into and abrasive guitar driven statement Romano's organ sound being the foundation for the majority of the piece. With the images of Pripyat  firmly in my head i could only assume that the brightly lit opening of the piece to represent the town before disaster struck and the rather eclectic conclusion to be the exodus of families and refugees seeking safety having left their lives in a void.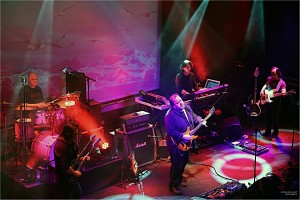 Lovers of Camel and the late Pink Floyd will find
Ghosts Of Pripyat
a welcome addition to their music collection. Buying the special edition isn't cheap. Bought from the Racket Club it will set you back £26 by the time P+P is added on. However, i would thoroughly recommend it as the DVD contains high resolution audio files too and they really do sound good via a blue-ray player or a high end CD player. The art work too i found set the scene nicely. Steve Rothery has excelled himself with
Ghosts Of Pripyat
even more so assembling such a team of musicians and guests.  I am filing this album under the must have category which is where i recommend you put it too.