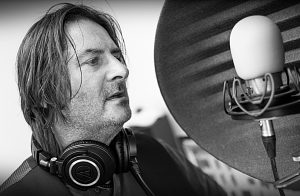 Well, that's Wimbledon out of the way for another year and the disappointing cricket done and dusted for a wee while. It's been a great summer for music what with Glastonbury and all and i do feel inspired by that. Thanks for those who tuned in to last months three hour classic rock special. I feel i certainly redressed the lack of classic Prog roots by playing some tunes that many of us cut our teeth on.
July's show is back to my usual format fusing older magic melodies with new releases. It's turning out to be a great year bands like The Tangent, Mostly Autumn  and Roger Waters so i will be featuring songs from their latest albums as well as Tangerine Dream, David Gilmour, Elbow, Francis Dunnery and many more.
Join me Steve Petch AKA The Progmeister on Sunday 30th July at 2pm on ARFM Rock Radio.
If you have any requests or interesting music you think i should know about please get in touch at  progmeister@arfm.co,uk