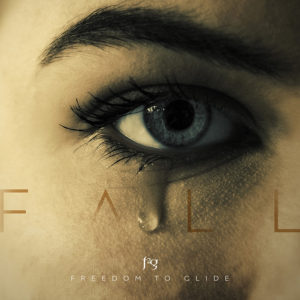 Freedom To Glide are the produce of a Pink Floyd tribute band (Dark Side Of The Wall) and consist of keyboard player Pete Riley and guitarist/singer Andy Nixon. This is the duo's second album the first being as simply titled "Rain" . My review of Rain was a favourable one sighting that obvious influences were tastefully executed. Fall sees the boys fully exploiting said influences whilst honing their own style and developing a marque that is now recognizable as the Freedom To Glide Sound. Fall is the second album in what will be a trilogy covering the effects of war from WW1 covered by their first album Rain progressing through WW2 up till the present day. I believe that Fall covers WW2 with hints towards present day events.
This may seem to many a dark subject matter to write an album about yet i found it more thought provoking than sad or macabre. Opening with a solemn intro Andy Nixon's voice pretty much sets the flavour of the whole album and i found his style ranges from Hugh Cornwall to The Everly Brothers when self harmonising. This i find gives Freedom To Glide their unique meld of retro musical styles to contemporary sounds and techniques. The album does just what it should in this respect and flows nicely from beginning to end. Silent Code leaves a very favourable impression with a lilting piano solo by guest Bob Jackson. The guitar crescendo makes you really sit up and listen as Andy Nixon stamps his seal on the FTG sound.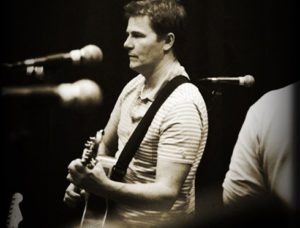 Toll finds Andy Nixon displaying once more his self harmonies and deftness of touch with both acoustic and electric guitars and pretty much is Pink Floyd meets Camel both of which get the thumbs up from me whilst Playing God i found quite haunting with the use of ebow and superb acoustic guitar picking, however, it is with Exit Wound that Pete Riley and Andy Nixon come together to make a real tour de force. With the Floydian effects laden intro giving way to a stomp of a track and without doubt the heaviest outing on the album and one of Andy Nixon's finest moments.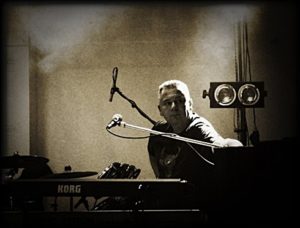 At the heart of this album though is the rather wonderful song Enigma. This could well be Pete Riley's homage to the late Richard Wright methinks and would not of been out of place on Mr Wrights eponymous Wet Dreams album. Pete Riley's keyboards give scale, depth and breadth to this piece which s without doubt my favourite song of the album. A fitting statement both musically and lyrically to the inventor of the Enigma machine which altered the course of WW2. The climax of this song was appropriate to the magnitude of the song and made for a special moment which scored pretty high on the tingle factor.
The Middle Game sound to me like a Gilmour solo song which serves as a reminder just where the hearts of Messrs Riley and Nixon lay whilst Trough Of War has a Beatles/E.L.O. feel about it albeit with some great guitar licks. Quite a melange of styles throughout the proceedings which all reside beneath the same coat of musical varnish sometimes hiding the shift, A good example of this is Another Same which to me is a traditional busking type song with a crisp acoustic guitar and to a point has an almost skiffle vibe and could easily be sung in a pub or a subway. This may be lost in the big picture which id the overall production of Fall and it is to the credit of the writing and composition skills of Pete Riley and Andy Nixon.
A fitting crescendo to such a widescreen production October has all of the elements one would expect from the ground covered throughout Fall. Blinding guitar backed with deep and powerful keyboard sounds causing the hairs on the back of my neck to stand up. what more could any listener want but that? Many bands use lyrics and sometimes the spoken word as part of the instrumentation which is no bad thing and indeed an art form in itself. Freedom To Glide have managed to do just that without straying from the narrative. No mean feat! Fall has whet my appetite for the third album in the trilogy and hopefully beyond.
My impression of the album is based on the basic Mp3 download which includes a radio edit of Exit Wound and whilst well produced did have a very slight compression around some of the drum sounds which made me think just how good the album will sound utilising red book CD quality or lossless FLAC files. If ever there was an album recorded that should have a vinyl option it's this one. Sadly there isn't. In short this is a fabulous album which in my opinion should be enjoyed in it's full glory via the top option of CD with elaborate booklet and the volume turned up to fully appreciate it's splendour. well, what are you waiting for?
Fall is available from  https://freedomtoglide.bandcamp.com/album/fall
CD digipak with 20 page booklet and unlimited streaming via bandcamp app / high quality Mp3 / FLAC and more £13.
CD with 4 page insert  £10
Download Mp3 and FLAC £8.                                                                                 FMI go to  www.freedomtoglide.com