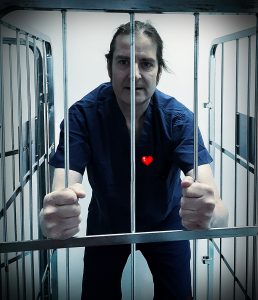 Covid 19 has brought out both the best and the worse in people, fortunately and unfortunately I have witnessed both. I have experienced unity, kindness, consideration and humanity on the one hand and disrespect, selfishness and yob culture on the other. And then of course we entered the lockdown! Unlike many this seemed to have less effect on me as I am very fortunate enough to have a garden to sit in and access to rural walks. However, lack of human contact with family and close friends have proven to be a challenge to say the least. Still, I have had my day job as a member of a great team working for the Nuffield trust. It has been my pleasure to have been seconded to the NHS to assist with urgent surgical cases allowing our NHS brothers and sisters to deal with the current invisible foe.
There are things we take for granted we may be unable do for a while. The barbers and hairdressers, pubs and café's, Cinemas, gigs and picnics, all seem a million miles away. As my alter ego The Progmeister it presented a new challenge to me that up until the crisis I had never had to deal with. My producer Phil who not only mentored me in musical dark arts also recorded my monthly radio show. The lockdown robbed me of his talents and technical know-how leaving me with a steep learning curve to deal with. I set about teaching myself how to record my own show at very short notice. The one thing that I was failing to see throughout this trauma was the importance of music which raised my spirits and to be very honest has kept me sane.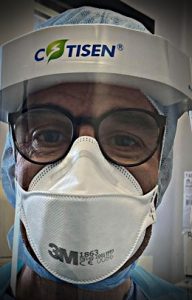 Whilst I have been enjoying the new music on offer in its many guises I have been reflecting on my life and the music in it. So, over the next coming months I will likely as not play less new music on my show for Progzilla radio, instead I will be celebrating music that became the building blocks of my life.  I honestly think that the present crisis has slowed the world and life down sufficiently enough to allow many people to reflect and take stock of their lives and just who and what is important in it. Like many I have faced the stress that Covid 19 has brought with it and once again i have been comforted in the refuge of music. It really does figure huge in my life and both calms and excites me. I do feel closer to nature too as a result at what is going on. I have stopped taking for granted the natural world around me.
Of course there has been a downside to things lately too. My intolerance for selfishness, stubbornness and generally being thoughtless has made me a little on the angry side. As well as the tracksuit and baseball cap brigade (this includes hoodies) it is the more mundane and unimportant things that irritate me too which means I have had too much time on my hands to think about things. For example the name Progmeister which I have been using now for over ten years was adopted and exploited by another individual who when challenged about it agreed to postfix UK on the end of it which intimated I am not of the UK! The gentleman in question is behind very successful Prog events for which I doth my cap. However, why not just get yourself an original moniker? I notice he has recently changed the name of his Facebook page dropping Progmeister from it though I would be more grateful if he ceased using the Progmeister UK marque too.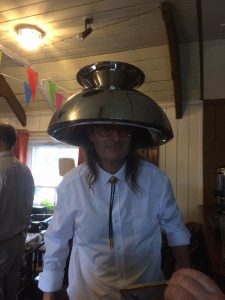 Another of my passions that intertwine with music is audio/hi-fi, this too has kept me busy as I have returned to the old fart pastime of tinkering and tweaking. Consequently music is sounding even sweeter to me, everything from Abba to ZZ top. So my time spent with nature and technology has been more finely balanced. All I have to do now is learn how to deal with life when this dreaded pandemic is over and return to something approaching what we used to know as normality. I am hoping that attitudes and people's expectations may well have changed by that time? Until then good people of Progfordshire "Prog On!"