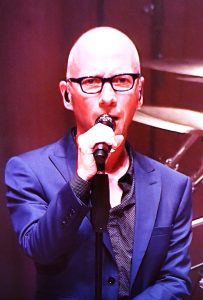 Many years ago, I was sent a disc to listen to by a friend. I remember commenting at the time how much like Phil Collins the singer sounded. Fast forwards a couple of years having listened to the disc only once I was visiting Andy Tillison at his then home in Otley who played me some music that he was working on for a band called Big Big Train. I was simply blown away by what I heard. I bought the album as soon as it was released and became instantly smitten from then on. A couple of years after that I travelled to London to watch the band play at King's Place, that was the evening I became a dyed in the wool passenger. A very special evening indeed. Chatting to singer and frontman David Longdon afterwards I was struck by his generosity and despite many more people in the room craving his company took time to speak earnestly with me without any sense of rushing of to speak to other people. David had time for everyone. I spoke to David a couple of years after about his work with the late Judy Dyble and once again I was amazed by his aura. David didn't do the aloof rock star he was simply a warm-hearted man, one of the most genuine of the many people I have met in the music business.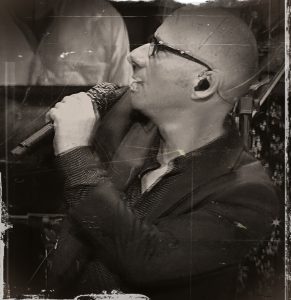 Sadly, David was killed in an accident on Friday 19
th
November 2021 leaving a void in many lives. My thoughts are with his partner Sarah Ewing, his daughters and family. It goes without saying that the legions of passengers and of course David's own following. I am watching David play whilst watching a Blu-ray as I write with tears in my eyes and thinking of the legacy he leaves behind.  Many people who sadly passed away recently from some of my favourite bands have saddened me though none more so than David Longdon because he was the real deal, tangible and approachable. Rest in peace sir and thank you.