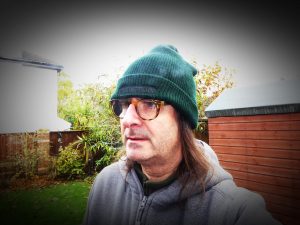 In the terminal days of the decade 2019 for me personally presented many personal challenges. So many issues left me battling with depression and physical weakness. Something perhaps not dwelled on or indeed discussed unnecessarily.  As I don my Big Big Train hat and potter in the garden whilst putting it to bed for winter I pause to reflect on what has been a difficult year for me and my family. Left with the attention span of a dying wasp and so yet again felt unable to write reviews as often as I would have liked and wondered if I should now call it a day with my website. However, the power of music and the influence of some fantastic like-minded friends helped to tether me to the earth and stopped me completely floating out of orbit. I thank you all.
Musically I have observed that the Prog calendar seems to becoming a little less routine and more sporadic these past few years. Whereas the batch of new releases in the first quarter of the year would be played live in the autumn months, bands and artists seem to have changing schedules. I of course discount the smaller individual bands from this as of course they have few if any constraints on their output. Indeed some independent artists who don't enjoy the benefits of being signed to major Prog labels often get overlooked and the music loving nation lose out on hearing some great tunes. The one thing I have been proud of throughout the year is giving bands and artists like Gu-Ru and Glorious Wolf a platform as do my colleagues at wwwprogzilla.com
My year began with what has in the modern world been described as "a brain fart". Anxiety and an inability to cope in small intimate crowds made me run away from family and friends to escape my sixtieth birthday celebration. Parties and small family gatherings were something that I historically basked in and on many occasions hosted. This time however there was something that I just at that time couldn't cope with so I and the missus took one of my shows listeners up on his offer of spending a long weekend at his palatial home in south Wales. This was a million miles from my life, home and those who did not fully understand how I was feeling at the time. This turned into a mini adventure for me musically which I documented fully here on the website.
Whilst at the rather splendid home of Caron and Fiona Jones I was made privy to some songs that blew away and wanted to tell the world about there and then.  When I asked who the album was by Caron and Fiona casually replied "out Ian". Still not putting two and two together he of course referred to Ian Jones of Karnataka and the album was as we all know now was "No Ordinary World" by Chasing The Monsoon. Within minutes of me twigging on they had Ian on the phone for me to chat with. Along with some great walks with my good lady Helen and some inspiring meals at their local hostelry's I was inspired, grateful though not quite ready to reunite with the real world.  It did prepare me for a great musical year though and there have been some great highlights.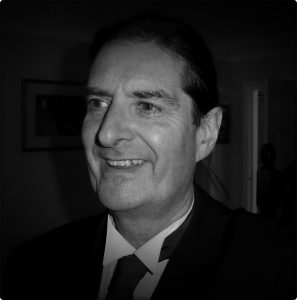 Of the live events I attended with some great folks was The Pineapple Thief  at Newcastle O2 academy,  HRH Prog (Sheffield) especially Gong , Marillion at The Sage Gateshead  and best of all Big Big Train at Newcastle City Hall. These were all the new kings in my opinion. I recently attended one of the Steve Hackett gigs and managed to ruffle a few feathers on social media with some slight negativity which unfortunately and unintentionally didn't go down well with some of his staunch followers. Fortunately there were as many people who could see where I was coming from and meant no ill will towards Mr Hackett himself whom I have been a fan of since the age of fourteen.  The spectral Mornings half of the show and the newer songs had me mesmerized and I thoroughly enjoyed them. The second half was my all-time favorite Genesis album Selling England By The Pound throughout which I struggled with Rob Townsend's sax, something I personally found to be an intrusion. It is just my preference folks, though I would like to see a return to Steve playing shows filled with his own original materiel and steering a course away from the Genesis revisited path. I realize I am a minority here and those craving the nostalgia would have me assassinated.
I have long said that the aging crowds at Prog gigs mean there is a longer cue at the urinal than there is for the bar and somewhere you will only see grown men dancing at such events. This is due to becoming more and more desperate for a wee the longer the cue. So it has been a breath of fresh air to see an increase in both younger people and members of the fairer sex attending such events whist genuinely enjoying them and not being there under coercion. I often wonder if some of the younger elements are tiring of the X-Factor culture and mechanical sounds of some recent forms of music in its many guises that they may be experimenting. Long may it reign for without them there is no future?  I intend making the most from the Progmeister website too in2020.  And as the weather starts to bite I am already craving the warmth of spring and a wealth of new music from those bands and artists I have coveted since childhood and once more give a platform to those artist who are sadly overlooked or deprived of a voice by the more corporate quarters of the music business in a bid to help keep this niche music form alive and kicking.
Along with my garden that pretty much buts the decade to bed. So what did I think were the top ten albums of 2019? Well, see my choices below. In the meantime I wish all of my listeners and readers a very merry Christmas and a prosperous new year. I would also like to thanks so many people who have helped me through a difficult year and to those bands who got in touch with their great tunes for me to play on my show.  You know who you are? Peace, love and light to you all.
The Progmeister's top ten albums of 2019…..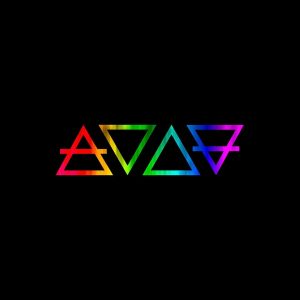 No Ordinary World – Chasing The Monsoon
The Divide – Patterson/Melbourne
Pattern Seeking Animals – Pattern Seeking Animals
Waiting For Miracles – The Flower Kings
All This Will Be Yours – Bruce Soord
Rosalie Cunningham – Rosalie Cunningham
Catharsis – Nick Magnus
Grand Tour – Big Big Train
Resistance – IQ
Freedom To Glide – Seed.