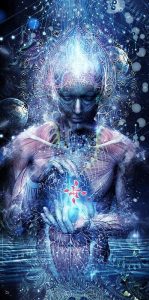 What a month eh? March 2018! Cut off by snow drifts and the handicap of driving a sports car had me and many more folks struggling to get to work and socialising.  In a month when we lose one of the greatest minds in the world Stephen Hawkin and from the world of entertainment Sir Ken Dodd and Jim Bowen and the starting of a new cold war with Russia it's been bloody grim playmates.
Not a lot came my way in the form of new music to play in the march show. However, i will be including a couple of songs that caught my ear one of them with a Moog solo to die for. Want to hear it then listen in!  This gave me  little fire in my belly and felt the need for a little self indulgence.  I will be playing music from Electric Light Orchestra, Journey, IQ, frank Zappa, Rick Wakeman and the rather exquisite Nick Magnus.
So, for those heading out to the Steven Wilson gig at The Sage Gateshead as i will be, why not prime your tanks with some Prog and and a whole lot more by listening to my show on http://www.arfm.co.uk/  at 2pm -4pm on 25th March. Just go to ARFM Rock Radio home page and pres the play button. if you would like to get in touch then email me at  progmeister@arfm.co.uk
See you down there…..