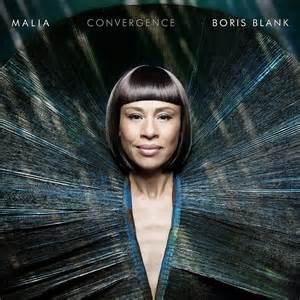 Malia is a name and an artist new to me and listening to her voice makes me wonder why? Having numerous albums under her belt not least her tribute to Nina Simone Black Orchid Malawi born Malia is a seasoned pro with very traditional values love for smooth jazz. Malia's collaboration here with Yello sample king Boris Blank is a step away from her normal style and a match made in heaven. The production of Convergence is as you would expect from Boris Blank and continues recent leanings that can be found on the last Yello album Touch. In fact echoes of a similar collaboration with welsh singing legend Shirley Bassey and the wonderful Rhythm Divine some twenty seven years ago on Yello's 1987 album One Second can be heard.
The CD of this album dropped through the letter box at Progmeister towers a few months after it's release in February 2014 and has been played to death since. So much so i was compelled to acquire Convergence on vinyl and it is this version which is the subject of this review. There is no information on the sleeve or the record itself to suggest that it is heavy vinyl though it certainly feels heavy and sounds a million dollars. As the needle hit the groove and began to play the opening bars of Celestial Echo i was greeted with the silky smooth tones of Malia's sumptuous voice and the deep rich sound-stage a signature of Boris Blank's work with Yello.
Those who appreciate and love Nina Simone will enjoy Malia's presentation of these self penned songs that lend themselves to her style and memory. Indeed, songs like Touching Ghosts blatantly make reference to Screaming J Hawkins I Put A Spell On You laying bare Malia's influences. For me though the song of the album has to be the uba sexy Claire Cadillac closely followed by the equally sensual Raising venus. All this with Boris Blank's skillful touch as an Engineer creating space and depth and as a composer and arranger creating the perfect vehicle for Malia's lyrics and vocal style.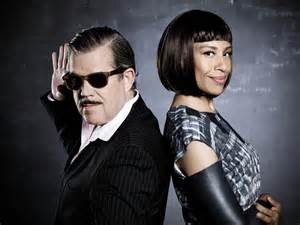 I don't think this album would  have gotten away without at least one cover of a classic and this comes in the form of the much loved standard Fever made famous by Peggy Lee and Little Willy John. I have to admit to this being my least favourite track on the album though it does benefit from Boris Blank's Yello treatment. Some familiar Samples can be heard on yet other sensual outings Smouldering Ashes and Magnetic Fields and ultimately the Yello classic Tears Run Dry with some great trombone Michael Flury. To celebrate her Malawi roots Malia concludes the album with a song rich in African rhythms and textures with Turner's Ship.  As an album Convergence is totally addictive. It simply oozes class. i can't recommend this album highly enough. Boris Blank's quirky musical style and heritage seems perfect for Malia's sultry inflections. Lovers of the less erratic Yello songs and followers of blues/soul diva's have been given a gift. You can't afford not to buy this diamond.