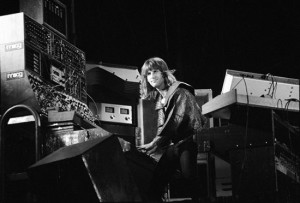 2016 has up until now been as the queen once put it an anus horribleous. As i write i am nursing the hangover from hell caused by receiving the news that my hero since the age of eleven years old has ended his life. In the world of progressive rock music the word legend and icon simply didn't cover it with regards to Keith Emerson. I was and still am totally inspired by him and meeting him was the first thing written on my bucket list. Sadly that will never happen though i am left with fantastic memories of seeing him many times in concert. Keith Emerson was the reason i became so immersed in progressive music and even inspired me to listen to classical music too. Keith's take on such pieces as Mussorgsky's
Pictures At An Exhibition,
Aaron Copeland's
Fanfare For The Common Man
and the adaptation of pieces by Sibelius and Tchaikovsky during the legendary
Five Bridges Suite
by The Nice. The Synthesiser line of Greg Lake's
I Believe In Father Christmas
will forever be implanted in the minds of people around the world yet again a nod and a wink to Ukrainian composer Serge Prokofiev. I can't imagine how many Moog and other brand synthesisers have been sold on the back of Keith Emerson's influence or tribute bands that today will be lest reeling? Emerson to me was to progressive rock what the Beatles was to the music industry. Born in Todmorden in 1944 Keith was originally a Yorkshireman before being whisked away to the south coast and settling there for many years. This weekend i will light a candle for Keith and it will burn until it is no more. God only knows why Keith took his own life at this stage, we can only bask in his legacy and eulogise about his brilliance. A man that earned the title virtuoso. rest in peace sir. You will be amongst friends. I feel tearful as i write this piece. a piece i never wanted to write. Peace after pain.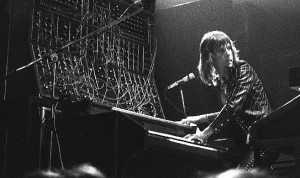 Keith Emerson  Composer / organist / innovator 2nd November 1944 – 10th March 2016.