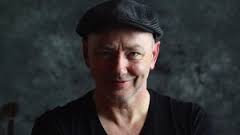 I was sent some exciting news from Francis Dunnery's press machine. Well worth considering Pop pickers.
Francis Dunnery is scheduling a House Concert Tour through the UK in October.
The beautiful Dorie Jackson will be joining Francis bringing….an extra layer of genius to the evening!
We are excited to announce that we are offering opportunities for fans in your area to host a 
House Concert

 with Francis and Dorie on the following dates:
Wednesday, October 5th
Tuesday, October 11th
Wednesday, October 12th
Tuesday, October 18th
Attached to this e mail you will find our House Concert Brochure. If you are interested in finding out how this funny little House Concert thing works, please take a minute to read the brochure as it contains our pricing information as well as Guidelines and Suggestions. 
It is our hope that this will help make your planning easy. 
Please let me know if one the above dates works for you and I will do my best to get Francis and Dorie to your home!
It would be helpful if you could include your city, county and country with all of you correspondences.
I look forward to hearing from you!
xo – Kate