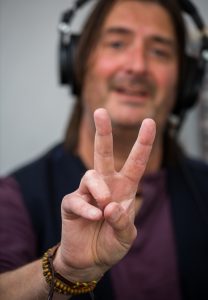 Summer steams towards Autumn with a vengeance. Yes summer, there it was gone! As the bank holiday weekend approaches with it comes the risk of rain and DIY projects unless of course you are braving the many overcrowded shopping malls. What ever your plans have a great weekend. If you are confined to quarters why not tune in to my August show on ARFM Rock Radio?
Old Prog from Yes, Rick Wakeman, Gentle Giant and Utopia and new music from Dream Machine, Magenta, Big Big Train and of course Steven Wilson.
Tune in to www.arfm.co.uk  at 2pm – 4pm on Sunday August 27th simply by pressing the play button. And don't forget if you would like to contact me there just drop me a line at  progmeister@arfm.co.uk
See you down there.