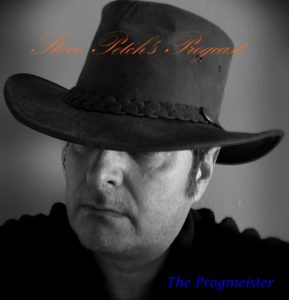 I am not going to make an attempt at listing the beautiful people we have lost this year in both music and the arts as it has already been done numerous times artisticly and passionately. I will however lament the passing, loss and personal sorrow i feel that two musicians of a band that shaped the way i have grown up appreciating music of all genres Keith Emerson and Greg Lake who passed away within nine months of one another leaving a legacy for all to share. This leaves one third of ELP carrying the banner, Carl Palmer. Goodness knows how he must feel at such tragedies? My thoughts are not only with their families but with Carl too.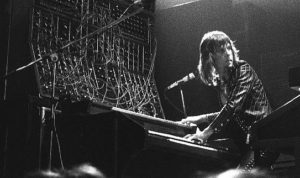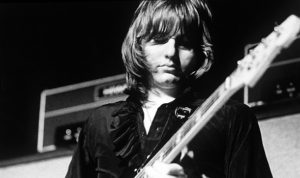 Despite the global doom and gloom i managed to stay within the confines of my cosy bubble of Prog escaping as i do into Roger Dean landscapes and celebrating the things i love and enjoy. This year though i took things a step further with the help of some great people who not only inspire and encourage me give their skill and knowledge selflessly. I haven't reviewed as many albums as i would normally throughout 2016 as Prog-wise it hasn't been as productive as in previous years though i have a feeling next year will bring some pleasant surprises.
I do wish to mention how sad i was in many ways about the demise of Team Prog who were responsible for so many good things such as publications like Classic Rock and Classic Rock Prog magazines s well as live events and the coveted Classic Rock awards. Whilst i always viewed them as "the establishment" i also recognised what a great job they did of feeding what has become a great community of people with news and artefact publishing as they did special editions and keepsakes. I doth my cap and also wish the many people who lost their jobs as a result speedy redeployment hopefully within a similar role.
2016 saw me hand over the reigns of my beloved and very successful NEBO institution which i started off to keep the art of listening to music via high quality audio. Rich Britton himself a Prog bassist will be keeping the twice yearly meets alive and also the networking. Big thanks for that Rich and the audio enthusiast who travelled from miles away such as Scotland, the midlands and the south. I stepped down mainly due to being a victim of trolling, though i was starting to juggle far too many things at the same time. NEBO is something i am and will remain very proud of. On a positive note i end the year being part of the team over at ARFM Rock radio and thank Steve Price for the opportunity to have my Progcast's home there even if it is only a monthly show. A massive thanks to all the people who listen in and to those who send me feedback and requests.
So from me Steve Petch (The Progmeister) Phil Swinburne aka JTV  ( Producer) Bob Mulvey ( website administrator) and Richard Popple (editor and technical support) we wish you all a very happy new year. Peace, love and light as always. As for 2017, well, "See You Down There?"