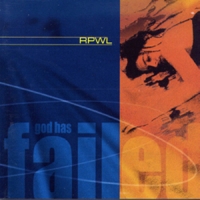 In the very unlikely release of a new Pink Floyd album in the future or indeed ever, disciples need look no further. This is about as close as you are going to get. This wonderful offering manages to fuse Waters and Gilmour era Pink Floyd extremely well. Like many albums of this nature it is down to the listeners own interpration as to what it's all about. Given the state of the world's climate economically, politicaly and environmentaly there is plenty for you to put images to.
Hole In The Sky opens the proceeding in two parts, part three being reprised later in the album. It really is a very suitable beginning for an album with such a title. I think it fair to warn those with small children that the F word is used in the opening sample. A very worthy,guitar lead opener and certanly memorable. I found this one dancing round my cranium for weeks.
Moving onto Who Do They Think We Are has a certain Beatles feel to it and along with a few of the tracks on this album is going to make it RPWL's Dark Side Of The Moon. I think it's going to be very difficult for them to better this one. In Your Dreams see's the band in full Floyd mode with what sounds to me like a re-hash of Sorrow. A little bit too close for comfort methinks.
The vocals on the album are very good and at times i thought i was listening to David Gilmour himself, however, towards the end of the album there is definately the angst of Roger Waters kicking in especially on the closing acoustic piece God Has Failed which brings everything down and puts the album neatly to bed. RPWL are a class act of that there is little doubt. God Has Failed can only be described as a peak in what they have achieved to date. The bands most recent concert DVD along with this excellent album should be high on any prog fans shopping list. It's terrific.
The Progmeister   ****