I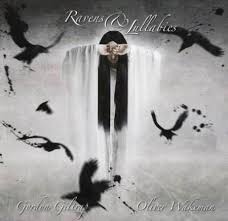 acquired this album on the strength of a a blind listening to the first song.  I was asked who i thought it was that was playing. Of course i did't have a clue, though i knew that i liked it a lot. Once i that was put out of my misery i was smitten. I have to admit that much of Oliver Wakeman's work has passed me by. Having experienced Hound Of The Baskervilles and Jabberwocky i decided that Oliver's work just simply wasn't for me. The collaboration with understated  guitar legend like Gordon Giltrap has proved to be a master stroke. Giltrap's contribution is best appreciated on the double disc version of the album  which includes some live pieces as well as some acoustic based studio track. Oliver Wakeman's playing throughout the album is exemplary and exudes a rich heritage complete with the flourishes passed down from father to son.
Moneyfacturing couldn't have been a better opener if it tried. Gordon Giltrap's crisp acoustic guitar starts off the proceedings which soon gives way to Oliver Wakeman's deft touch with classic synth lead. I was quite taken by the message of this song especially in the present economic climate. I was surprised to read in the rather swish booklet that Oliver is credited with the lyrics which are nicely sung by OW band member Paul Manzi. Paul's voice reminded me of Lenny Zakatek (Alan Parsons Project) on occasions throughout the album and seemed to fit like a glove with Gordon Giltrap's subtle electric guitar playing and Oliver Wakeman's choice of keyboard textures and technique.
This is demonstrated perfectly in the beautiful Fiona's Smile where the sound-stage is pared down to piano and acoustic guitar. the subtle and delicate nature of this piece allows both musicians to be heard with vivid clarity and contrasts well with the electronic laden songs elsewhere throughout the album. Modern day YES front man Benoit David makes a brief guest appearance singing From The Turn Of A Card which. A damned fine job he makes of it too. Reminiscent of The Doors this chirpy little ditty is too short by far and helps fuse a fun element with the next rather serious piano and guitar piece LJW to flow and maintain the wonderful contrast throughout the whole journey.
Maybe Tomorrow may well be my favourite song on the whole album. Paul Manzi's voice taking on a more melancholy inflection sounding more like Colin James Hay (whom i absolutely love). Giltrap's sumptuous acoustic guitar augmented by a wonderful Moog Voyager though once again, far too short for my liking. Speaking of sumptuous, the next piece so aptly titled is just what it says it is Wherever There Was Beauty, it is just that beautiful. This is a piece of music that you would expect to find on a Steve Hackett album. Oliver Wakeman orchestrates Giltrap's steely metallic acoustic guitar allowing in to stand proud of grand foundation of string accompaniment. A Mayfair Kiss finds oliver on his own at the piano. It is when you get a musician playing one unaccompanied instrument like this you can hear their most basic talent. Oliver Wakeman's touch here fair near left a lump in my throat. oddly enough with certain chord structures i could hear influences of journey To The Centre Of The Earth. Though i have to say, i prefer Oliver's lack of pomposity to Wakeman senior's gattling gun piano outings.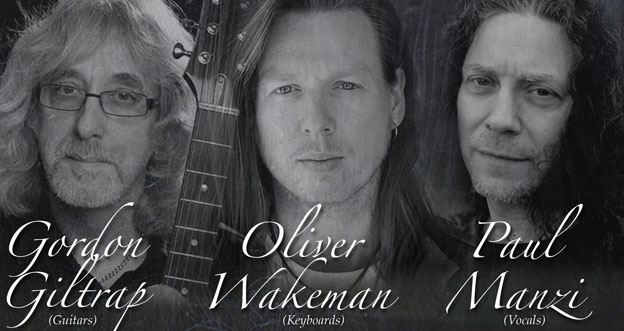 Credit Carnival really hits home the message of our present buy now pay later culture and really is a balls to the wall Prog outing. Johanne James drumming gets him well noticed as does Steve Amedeo's bass playing, adding weight and dynamics to the serious message. Keyboards take on a truly retro feel to them here and Giltrap's gritty guitar help to further capture the mood. To bring things back down to Earth before the title song One For Billie a short acoustic guitar piece by Mr Giltrap allows you to hear just how spacious his playing is compared to fellow guitarist messres Howe et al. The concluding song Ravens Will Fly Away is as much of a joy as the rest of the album and when it's finished you simply want to press the start button and listen to the whole thing again.
The album is available in both CD and Mp3 format though a two disc special edition is available that i thoroughly recommend. The second disc contains five live pieces recorded during the Ravens & Lullabies tour in October 2012. In addition to this there are a further three new studio recordings Prelude (From The Well Tempered Clavier), The Forgotten King and Roots. The latter being of the old fear Of The Dark Giltrap era that we all know and love him for ith some serious Wakeman synth. The special edition version also contains an autographed insert to further enhance pride of ownership. Artwork by Liliana Sanches and presentation are both first class. I have no idea if Oliver Wakeman and Gordon Giltrap have any plans to repeat this amazing collaboration, i can only hope they do. If not this capsule of their collaborative work will be a fitting archive of shear genius.
CD £12
Special Edition double CD with autographed insert £14:25
Mp3 £7:49.                                                                                                                                                               Prices correct at time of posting