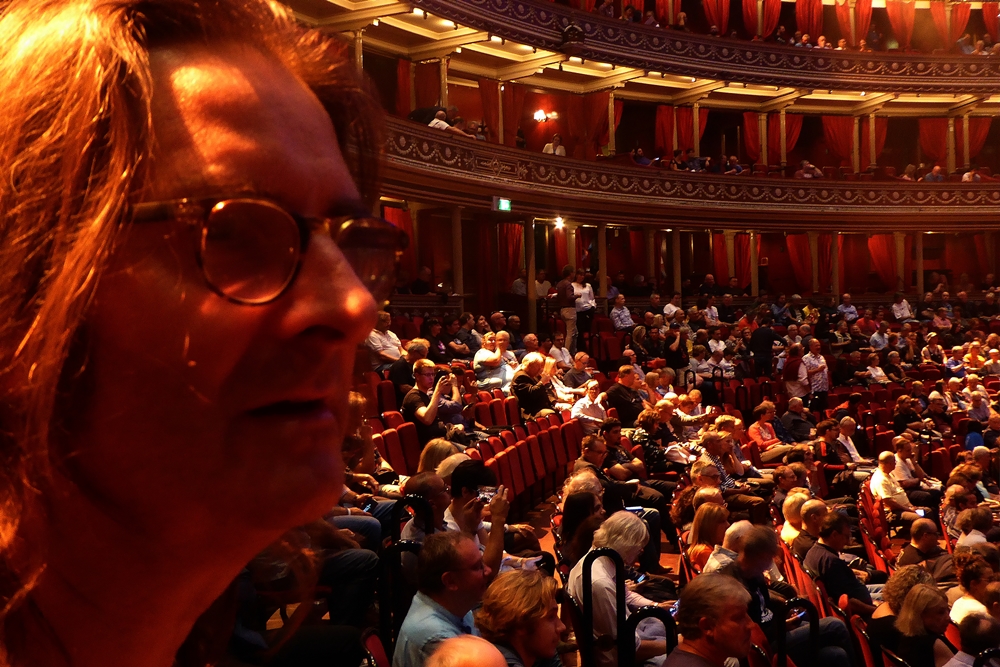 2018 has been a challenging year for me personally in so many ways. As usual it's been music that got me through some extremely difficult times and of course closest friends and family. Unfortunately writing reviews took a hit towards the middle of the year though I still managed to attend some great gigs, Marillion, Steven Wilson and many more. However, health problems prevented me from attending gigs by The Pineapple Thief, Damanek, Southern Empire and Camel, all of which I had purchased tickets for. This weighed heavy on me especially missing a Camel gig. Fortunately I had bought tickets for both Newcastle and The Royal Albert Hall and having missed Newcastle I was determined to get to the RAH gig. Against advice from clinicians, family and friends I travelled from the North East to the capital with my great honcho big Prog Al where we later met up with fellow Camel fan Steve Tyson to witness the best live event of the year.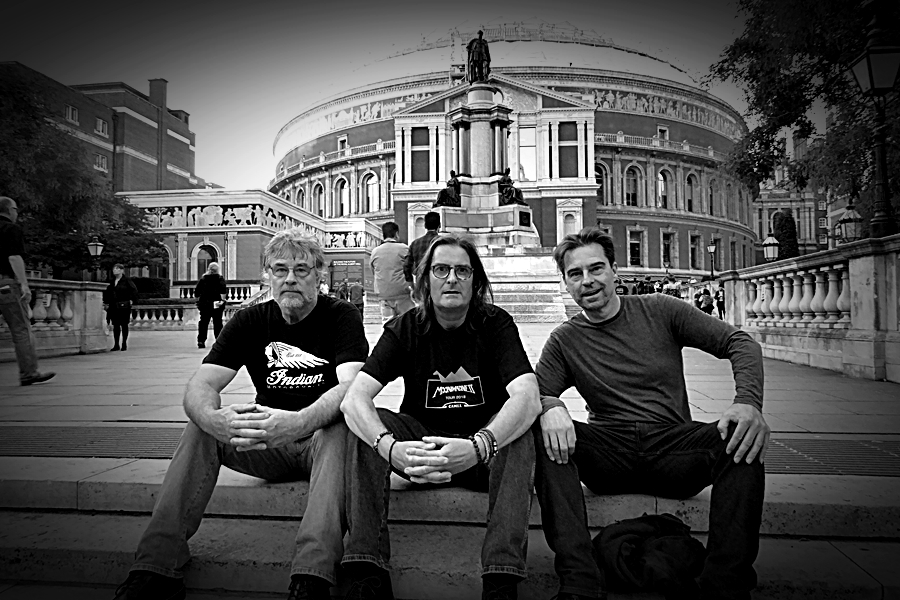 There were some great albums released throughout the year too, the first to catch my ear was I am The Morning pianist/keyboard player Gleb Kolyadin self-titled solo album which set the bar very high early on. Having attended Big Big Train's gig in London in 2017 I was thrilled to get hold of their vinyl document Merchants Of Light, a superb three disc box set with great pictures of the Cardogan hall event. An accompanying EP with the live version of Swan Hunter taken from Merchants Light was also a great keep sake. Another great outing was Adam Holzman's Truth Decay, a fabulous jazz fusion offering from Steven Wilson's talented keys man. I found myself totally absorbed with this album.
There were some notable surprises throughout the year too one of them being David Knowles The Swan Chorus. This was an album I would have liked to have seen properly packaged and marketed. I can't wait for the bands next project. I would group Yuka & Chronoship's album The Ship alongside in the same description as interesting projects with experts at the wheel. A little heavier than the more traditional style of Prog were both Spock's Beard and Southern Empire who both released blinding albums and by all accounts played equally as blinding gigs as did Guy Manning's Damanek. The Pineapple Thief now with drummer Gavin Harrison a full time memberplayed a blinder with their dark and grey narrative Dissolution too. Bruce Soard's bleak missives made this album a little harder to get into, though once a few listens were under the belt it became obvious that it is a little special.
My album of the year though has to be Proxy by The Tangent. It's political, opinionated, funky, and quirky? Oh hell yes, all of those things. There's everything in the mix from Canterbury scene, all out Prog to dance and fusion. There are some serious muso's on there too. I was pleased to have been able to play songs and pieces from all of these albums on my show on ARFM Rock Radio throughout the year. 2018 sees me moving on however and on December 30th my last show for ARFM will be broadcast and I will be concentrating my efforts with Progzilla radio which s something I am very excited about moving forward.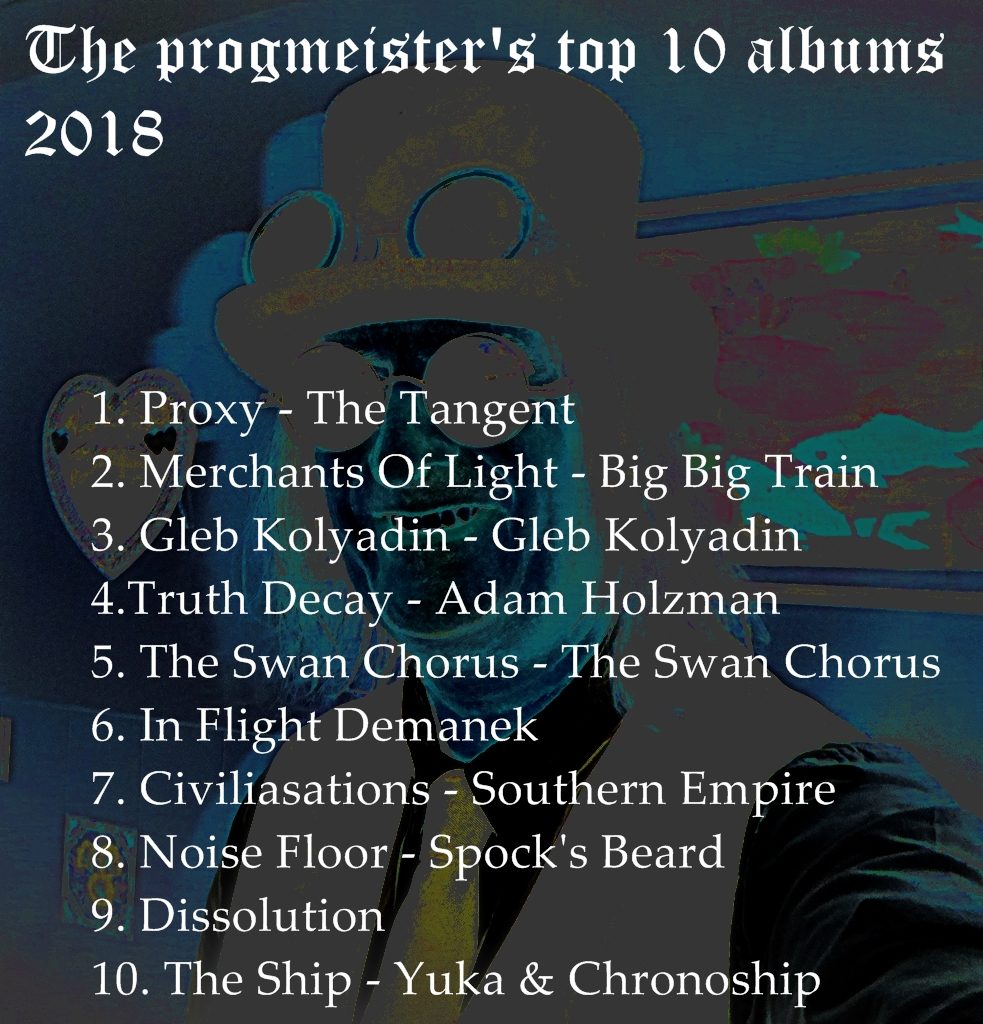 To all of you who read my reviews and listen to my shows have a very merry Christmas and a prosperous New Year. Be sure to tune into The Progmeister @ Progzilla throughout 2019 and keep Prog alive.
See ya down there?