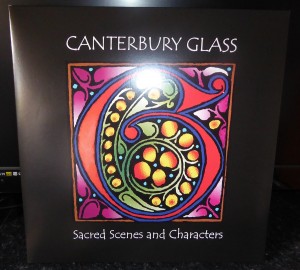 I was very fortunate recently to meet with Gordon Baldwin of Stamford Audio recently which due to my very pleasant surprise unearthed an enchanting musical experience.  Gordon and i were amidst conducting business when the subject of Prog came up during which he tantalized me with an album by a band he bet I'd never heard of. He was right, he informed me of Canterbury Glass who were without doubt the precursors to Genesis and their like.  I was totally intrigued as Gordon regaled the lengthy tale of Canterbury Glass and their lost album. The original tapes had been misplaced for many years from 1968 until being found whilst searching old tapes for a TV project by Malcolm Ironton (founder member of Canterbury Glass) in 2007 some 40 years on. A plan was then hatched to release the album on vinyl as originally intended in 1968 and having found the original cover design put the wheels in motion. By 2010 this dream had been achieved and thanks to Stamford Audio this aural document has now been preserved for lovers of all things Prog and indeed 1960's nostalgia. The full tale of it's being is described in detail on the inside of the album sleeve.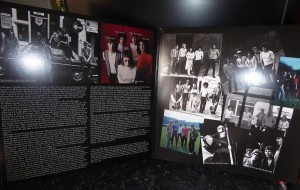 Sacred Scenes And Characters has Carnaby Street, Triumph Stag, Kaftan coats, Chelsea boots and to a point Austin Powers written all over it. If you set aside the low production values and think of many things that went before and after this album it is a chronological treasure. It is plain to see from it's Wicker Man OST leanings that a great deal of experimentation was going on with composition and melange of musical styles. Gone are the three and a half minute single fodder for what we now recognize as more progressive journeys. From the outset with songs now in their intended running order songs like Kyrie leave you in no doubt of their age. It's very easy to think that the album is going to be a song of Gregorian chant listening to the first few bars and solemn flute and monk like Latin wailing. Not so, the good old Farfisa organ and acoustic guitars make sure of that. Some of the speeding time signatures also bypass the feel of genesis firsts album (from Genesis To Revelation) and skip right on to Trespass at times reminding me of The Knife.
A lightly strummed acoustic guitar in the left hand channel gives way to more harmonies steeped in atmospheric echo effects and yet more Farfisa lead you into Nune Dimittis. This piece blends early Genesis with Sid Barrett's psychedelic influence over Pink Floyd at around the same period. Valerie Watson's flute and harmonica undoubtedly giving the song a a quaint and very English sound wanting to break out into blues. Battle Hymn has an almost punk feel about it, Valerie Watson lending a Jethro Tull slant on things with her flute inflections set to a Dr Feelgood drum and bass pattern.
Turning over to side two and Prologue The unmistakable guitar style and sound of Mr Stephen Hackett further marries the sound of the band to early Genesis long before Mr Hackett had anything to do with said Prog legends. I have to say that played at an appropriate level this song is a great listen. The chanting of "Bloody blade" during this song reeks again of Sid Barrett. Erratic guitar and harmonica turn this song into a bit of a chase and the very first smacks of what Hackett would record later on Genesis songs like Musical Box can be heard as plain as day. The band soon come down from this with The Roman Head Of A Marble Man. Tony Proto's bass playing can be heard crisp and clear through the mix here and his harmonies with Malcolm Ironton and Valerie Watson are a joy so too are Dave Dowle's percussive attributes.
Finishing the album is Gloria. With amplifiers turned up to number 11 the band conclude with a glimpse of what was to come from bands like those mentioned above and Barclay James Harvest. Manfred Mann's Earth band etc etc etc as well as those of the Canterbury persuasion. This album is more than Enigma with 60's samples, it it a chapter in the Prog text book which should be read and digested so you can fully understand the origins of what many of us grew to love and be passionate about. Packaged in a beautiful gate fold sleeve in keeping with it's vintage and pressed onto 180g heavy vinyl this piece of nostalgia should not be missed out on. Stamford Audio only had a few hundred pressed and i am informed that less than 60 remain in stock, which i think will make this a rare beast in the years to come. Engineered by Chris Kimsey who later went on to work with The Rolling Stones and Prog giants E.L.P this buried treasure really does need to be explored. If you love the early sounds of Prog IE Genesis, The Pink Floyd, The Moody Blues, then you need to invest it this rare bird before it's too late.
Sacred Scenes And Characters is available from………..
www.stamfordaudio.co.uk       £16.99
STAMLP 1007